Are You Targeting The Right People?
Finding Your Audience and Creating Content For Them

Get the most out of your marketing by understanding your audience
Targeting too broad an audience or trying to please too many different types of customers at one time can lead to under-performing marketing and high ad spending.
You need to separate viewers into groups and tailor your imagery and content to suit them. Ensuring the right people see the right messages.
Don't speak to everyone simultaneously – it's the equivalent of standing on a street corner shouting at random passers-by.
Trying to work out who to target and how to target them can be confusing, so we've created a guide to walk you through it.
Download the guide to find out more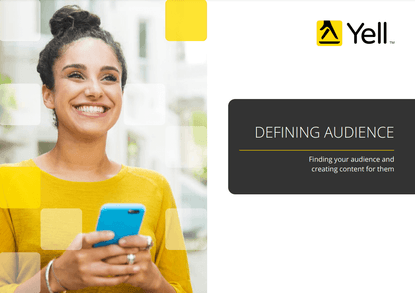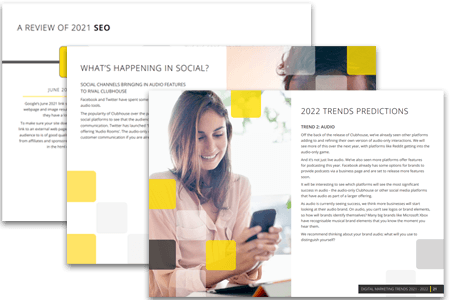 What you will learn from this report
Understand why you need an audience
Researching and selecting who you'd like to appeal to
Deciding if you want to niche in one area or you'd prefer to cater for several groups
How to target your chosen audience
Marketing should be enticing to the person viewing it – ideally, it should be benefit-led and value-driven, telling the reader how the product or service will solve their problem or improve their lives.
Standing Out From the Crowd
Many businesses (even the vast corporations) struggle to market to the whole audience at once, so the adverts and marketing content ends up very generic and usually company-focused rather than customerfocused. This can lead to under-performing marketing and high ad spending.
Having a very defined audience will allow you to:
Tailor messages and images effectively
Narrow down the criteria in your ad targeting so you catch the right people
Choose SEO and paid search keywords that your audience would use
If everything is aligned, you'll notice changes in your marketing reception. Success will be shown through
people engaging with your content, being included in conversation, and of course, more relevant enquiries.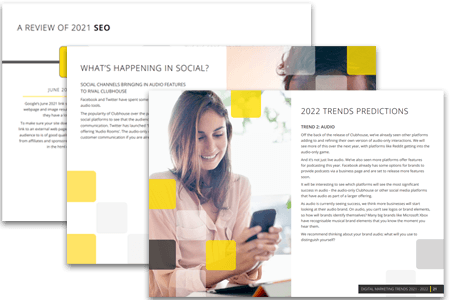 Marketing helps businesses grow
But don't just take our word for it...
"Prior to working with Yell, I was doing my own digital advertising.
The great thing about Yell's smart performance is that it uses AI to focus your spend. We saw that most of my enquiries were coming through Google. So AI will target your spend to where you're getting results. And it does that for you automatically.
Working with Yell has delivered results. It's given me more clicks. More clicks have transferred into more enquiries. More enquiries have transferred into people in the door coming for tours. And most importantly, it's transferred into signing up new members."
- Muswell Hill Club
Not sure what audience you want to target?
Trying to understand your audience and target them effectively can be time-consuming. Whether it's audiences for SEO, social, a website, or PPC, the Yell experts can take that weight off you. We'll ensure that
your marketing is targeted at the right people.
Let our experts help you