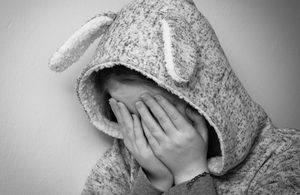 I've heard (and shouted) all the reasons content marketing is stupid and takes too long and can't be bothered. Trouble is, it only bloomin' WORKS, doesn't it?
So, here are the three reasons you're not writing your piece of content right now – and the three reasons you need to get right back to it the minute you're done procrastinating here.
No more putting it off. I mean it.
1. We're not making money
Heard it, said it, whispered it, sobbed it. And yes, it is difficult to track direct profit from content marketing. However, we're now at the point where you can't afford NOT to be marketing with genuinely good content.
How good content benefits your business:
You look trustworthy and knowledgeable = sales
Your writers get to know their subject inside-out = even more trustworthy and knowledgeable = sales
You attract organic traffic to your site = high-quality leads = sales
You have stuff to put on social = engaged community = sales
You have content to direct PPC and other ads to = sales
You have material/knowledge to recycle for ads, PR, pitches/new products = sales
You get customer feedback and questions = refining your products = sales
2. It takes too much time
It does take time. Quality content takes planning, research, community awareness, drafting, editing, sign-off… It's a whole job. If you don't have a person whose job that is, you're going to need to find a lower-impact way to generate content.
How to 'do' content more quickly:
Use an industry-suitable external platform

If you're a B2B, that could be LinkedIn. If you're a creative business, you might find your people on Instagram. If your brand authority as a thought leader could really do with a boost, try Medium.

Using an external platform is not going to get organic traffic to your website but it will grow your authority, brand awareness and industry network in an easy format you don't have to mess with yourself.

You'll get the RIGHT eyes on your content because you've chosen a platform where your people live, and you can make use of the platforms categorisation and tagging to find more of those people.

If your message is interesting and regular enough, hopefully links to your site WILL send traffic and generate buzz.

Content marketing is a long game though, so patience is required to get to the point where you can see real results.

Share the load

If you don't have one person whose sole job it is to be in charge of content, it's nigh-on impossible to stick to a regular publishing schedule that's going to get you the benefit you want.

But that's not to say that one-person-worth of job can't be split between a group of other people. It has to be official, or it won't get done around their 'real' job, but if you can find a few enthusiastic, literate types who know a heck of a lot about the business, it could even work out for the best.

The good thing about a team of people working on content is that they will all have a slightly different tone, different interests and different areas of expertise they can draw on. You'll get a nice, rich load of content that will hopefully appeal to a wide audience.

This method requires – ewww – a process. Yes, someone needs to take some time to establish how this thing gets done between these people. It could be as low-rent as everyone taking it in turns to dedicate two hours of their week to writing something cool. It could be that everybody does this every week. As low or high maintenance as you choose, really. It's quality, not quantity that wins the day in content marketing.

Find a newbie

This is not the same as 'just get an unpaid intern!' A newbie could be someone really keen to further their career that you can't afford to hire as a full-time on-site body, but could bring you benefit while getting benefit themselves.

Yes, you have to pay them. But the cost could be per blog post and, depending on their experience, that doesn't have to be an awful lot. This method would still require some input from people in your business (and literacy on the newbie's part) but would take the legwork and nuisance out of your calendar.

Get your customers involved

User-generated content is the gold. That's the GOLD, man. It's not that it takes loads less time (someone still has to manage and edit the content) but it's often more valuable for the investment you do make.

User-generated content could be from case studies you actively acquire through questionnaires sent to happy customers. These are fab for using throughout your website and are a great example of 'show,
don't tell': people will believe your customers when they say you're amazing a lot more than when YOU say you're amazing.

Collecting pictures and stories from customers talking about how they use your product on social media is a great way of building up 'show, don't tell' as well because that's a simple as a repost and then maybe adding them to a feedback page or blog on your website. They can be repurposed to death in presentations, emails, quotes on ads, you name it.

Your customer service team is also a great source of feedback you can use. If a customer is particularly in love with the service they've had, just asking ("Would you be happy for us to mention your feedback on our blog or social media? Do you mind if we email you if we have any other questions?") could be enough to get you a wonderful piece of content and show the customer you really value them.

Sometimes getting this kind of feedback can take a bit of an incentive so if you can run a competition like "Share how you've been using the VacuBag this summer to win a year's supply of VacuBags!", hopefully that'll get the ball rolling. Try to be a bit more imaginative than me though,
OK?
3. No one's reading it
What on earth is the point of howling into the void? Well, there's no point of course. But it could be that the void is of your own making.
If you don't tell people the content is there, they will not know. It's all very well publishing and sitting back waiting for all the organic traffic to come rolling in, but that depends on a TONNE of factors and…time.
How to get people to your content:
Put a link to it in your outgoing customer service emails
Add a feature banner with link to marketing emails
Post new content on all your social platforms (and get all your staff to share!)
Refer customers to specific topics from social media queries
Link to it from FAQs or other parts of your site
Get your CS guys to mention it on the phone
Tell your business network
Mention it at conferences and events
To make content successful on little or no budget/time, everyone has to be talking about it.
Content marketing just works
Take it from someone who has dwelled on these problems in the wee hours, with tears rolling down my face. It works.
There are ways to MAKE it work that don't cost lots of money and time. It takes interest, enthusiasm and buy-in from the big bosses, but you can hopefully get that by sharing these alternative methods for making content marketing work with what you've got.
It would be a crime to let all that knowledge and love go to waste.