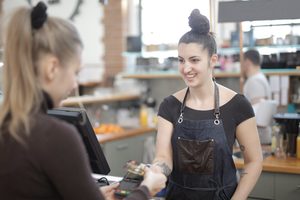 Do you have a high proportion of repeat customers – people who return to buy from you again and again? If so then you will already know the value of repeat sales as a reliable source of revenue. But sometimes we can take our existing customers for granted when we market our businesses; we can focus too much on reaching a new audience, enticing them with sign up perks and offers.
Out with the new, in with the old
A classic Oscar Wilde aphorism goes: "I always like to know everything about my new friends and nothing about my old ones". Sometimes businesses can be guilty of this too, focussing on incentivising and rewarding new customers, and letting existing and previous customers go "off the boil".
But, while attracting new customers is of course vital, engaging with your existing customers can send a steady stream of revenue your way.
So how can you reprioritise your existing customer base and trigger repeat sales from them? Sporadic discount offers will help, but recurring strategic offers that you send out to those who have purchased from you before will help to condition them to expect and take advantage of your offers.
These seven tactics will help you to grow this revenue stream and increase loyalty, goodwill, and momentum with your database and followers.
Create a loyalty program, and make joining it a checkbox option for people when they subscribe to your emails or complete a first purchase online. Set up automated emails, scheduled to go out a day or two after people receive their purchase, reminding them about the loyalty scheme. The scheme itself can consist of a simple rotation of free gifts or discounts for when customers reach milestones, such as a certain number of purchases or an amount of money spent.
When somebody purchases from you online, consider sending a personal thank you note or email. This will give you an opportunity to let them know about any special deals you're running, and you could also include an offer code for a discount on their next purchase, such as "THANKYOU10".
Add value with a regular multi-product offer, such as a three-for-two on certain items, exclusively for your database.
Offer a limited-time special discount on a certain segment of stock, and change it weekly. For example, a womenswear retailer might send out a discount on new season stock one week, accessories the next, and so on.
Trial an offer of free, preferably branded, gifts as an incentive to re-purchase – this makes a great reward for previous customers, and unlike a discount, doesn't simply reduce the amount they spend. For example, a home furnishing company could tempt repeat sales by offering free sachets of lavender to their database with their next orders. Special touches like this serve as a thank you and leave the customer with a lasting reminder of your brand.
Choose a day of the week and make it a recurring special offer day. For example, Treat Thursday, Freebie Friday, Sale Saturday. Condition your database and social following to expect this weekly perk.
Run a monthly competition for your followers and database, to increase engagement and loyalty. This will have a slow-burn, long-term impact on repeat sales, by keeping you front of mind, and your followers engaged with your brand.
Make it clear in your communications that your customers are receiving these special perks because of their on-going interest in your products, so they realise you are rewarding their loyalty to your brand. Ensure your recurring offers are scheduled with regularity, so that your followers and database can come to anticipate and look forward to them!
7 ways to nurture your customers and drive repeat sales
Click To Tweet
Read More