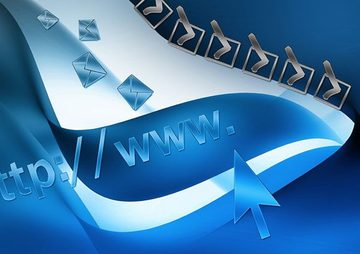 The short answer to this question is 'yes', although there are several issues which need to be considered.
A domain name is registered with a specialist registrar, who keeps all of the administrative details, including information about the primary and back-up Domain Name System (DNS) nameservers. In simple terms, the DNS records tell any computer looking for the particular website where to find it.
Domain name registration, website hosting or email hosting are separate tasks, and may be handled by more than one company – even three different companies.
In other words, it's possible to:
register the domain name with company A
handle emails through company B
host your website on the servers of company C
If this is the case, the following procedure needs to be followed for each domain name being transferred:
duplicate the email and website set-ups on the new hosting servers
change the hosting records at the existing domain registrar – this is often referred to as 'changing the DNS' or 'managing the DNS'
transfer the domain name registration to the new registrar
Transferring an e-mail account
Email accounts will need to be set up at the new email host. All email hosts work differently, so it's important to understand the procedures before you start.
To avoid any downtime, it's best to initiate the transfer at a quiet time (such as a Sunday evening), changing the hosting nameserver records at the domain registrar at the same time.
Transferring a website
It's actually fairly easy to move a website to a new host, as all the files and scripts should be in place on the server of the website designer. If necessary, the files can be duplicated into a temporary domain for testing prior to transfer.
Again, change the host records at the domain registrar when the transfer is made.
Registration transfer
Finally, to transfer domain registration:
remove any privacy protection on the existing registration
if necessary, unlock the domain name using the dashboard of the existing account
ask the registrar for a transfer authorisation code if needed
on the dashboard of the new account, follow the instructions for making a transfer
decide what services are needed and pay any fees
Leaving it to the professionals
The procedures probably sound more complicated than they are. However, for most businesses without trained web-proficient IT specialists, transfers are probably best left to professionals to avoid any errors that could interrupt your business.