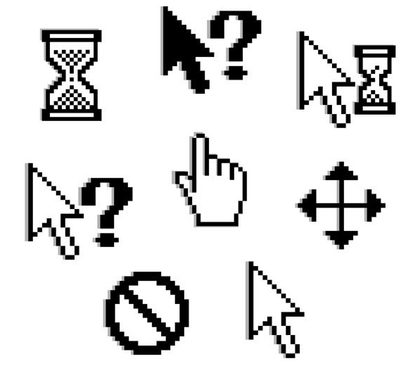 Icons, when used effectively, are a great way to emphasise aspects of your website design, make elements more recognisable and create minimal interfaces. Last week I wrote about how considerations in your website design such as imagery and colours can establish a personality but the style of the icons you use are equally as important in defining your websites personality.
The web is filled with icon sets created by talented designers. Icon sets can come at a premium price but many are very low cost and a lot have been released under open licences making them free for both personal and commercial use.
What to consider when looking at icon sets?
The first thing to consider when looking for icons is working out which icons you need. For example, a contact page may include details such as your email address, a postal address and a telephone number. You may wish to have a telephone icon, an envelope icon and a map icon to represent each contact method. The icon set you choose should include each of these icons. More unusual icons may be harder to locate. Generally a website won't need hundreds of icons, probably no more than ten depending on the size of the website. Web applications are likely to require more than a common marketing website for a business due to their increased functionality and complexity.
The second thing to consider is not simply do they look good but do they also suit the design that they are going to be used in. If not, then you'll have to keep looking. Also take a step back and think about if they look like what they're supposed to represent and will they be obvious to your visitors.
Finally the personality and "feel" from the icon design should be consistent with the personality of the website. For example, bright colourful bubbly icons may not be appropriate for a serious professional website.