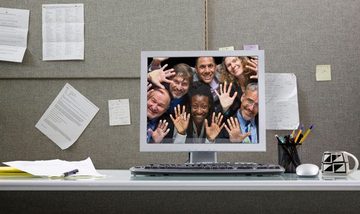 Increasingly, customers are turning to the internet before they commit to a purchase. It can be used to:
find businesses that offer what they're looking for
research different products and services
find online reviews
find out more about a business' history and values
If your business doesn't have a website, people searching for 'what you do' won't find you – but they could find your competitors.
Although your business may already be successful without a website, it could be a good investment simply to help you project a professional image and help prospective customers find you.
Managing your online reputation
If you're an established business, it's quite likely that you're already mentioned on the internet. Previous customers could be putting reviews of your services online, or talking about you on social media. If the comments are positive – that's great!
If that's the case it's really important to have a website, to make it easy for people reading these reviews to find you.
If the comments aren't so positive, having a website is even more vital. By using techniques called search engine optimisation (SEO), you can make sure your website is one of the first things people see when they look for you online – so negative reviews don't have such a big impact.
What about online marketing?
Just the same as with traditional marketing, customers won't always be actively searching for a business that does what you do. You might also want to advertise online, so that you're at the front of customers' minds when they're ready to buy.
Online marketing could help attract a whole new set of customers who wouldn't have found out about you any other way. You could:
put adverts on websites that your potential customers visit
advertise on search engines
talk to customers and run special offers on social networks such as Facebook
To support your online marketing you really will need a website, so that people who find out about you this way can go there and find out more about you.
Do I need to have an online shop?
If you don't want to sell online, or it doesn't suit what you sell, you don't need to. A website acts as a shop window for your business – just describe what products or services you offer and give contact details so interested customers can come to you.
You can also show pictures of previous work you've done, or show testimonials from happy customers – this all helps to build trust.