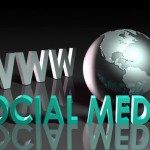 Feeding the Social Media Monster! Quantity, Quality or by Stealth?
One of the first articles I penned for this column was called "What's stopping you from Blogging". In the article, the main opposition I highlighted was the time commitment it takes to produce good quality content for the Social Media networks plus your own Blog. Nothing has changed; in fact there are even more potential networks to post your own articles. Some business owners would say that they have created a monster that has become more time consuming than their own core business. Now is the time to take stock and re-visit the basics – especially if you run a local service based company.
How to Train Your Monster?
They key question here is: Do you have the right strategy? Has your strategy been built on Quantity, Quality or Stealth? Fortunately, all three approaches can work providing you know what you are doing and what type of company you run.
One way to generate leads using Social Media is to populate lots of Social Media accounts with lots of re-purposed content (re-written for the particular Social Media network's style). By casting your net wide, you can hope, by the law of averages to attract a good number of readers and ultimately convert them to Fans, then to Customers. This can work, if you have a branded product that is available at least nationally, and preferably globally. And this is where the mainstream Social Media networks are at their strongest. It is more akin to broadcast advertising and works well especially if you have an intrinsically "interesting" product. Say, based around Entertainment. Big brands can take this approach and often hire a full time Social Media Manager to do this.
Physically local businesses like Restaurants, Bakers and Bars can do very well on Facebook Places for example, but the pitch should be for quality of reader or subscriber- not necessarily quantity. You want really loyal Fans that are going to recommend you to their local peers. More time spent on carefully preparing posts with very high quality photography to suit Pinterest might work. A more targeted approach using a freelance professional photographer and copywriter team would be a better approach for content generation. The quality approach also works for professional service companies too.
Most local service businesses will have noticed that it can be hard to build up a big following on Facebook or Twitter. Posts on Facebook about their Service may not be reposted and stand little chance of going viral (unless they are hugely creative). One option would be to hire a freelance team to help with quality, but this can be expensive. To be fair, local service business is a tough nut for Social Media alone to crack. Nevertheless, Driving Schools, for example, do well by persuading their clients to create "user generated content".
And that is the key to Social Media success for a local business. Get your clients to take a picture and post a "good job" message on your site and/or, their own site and you have tamed the Social Media content monster by stealth! Social Media is a tool that works by referral, so why not cut to the chase and ask for a referral on Social Media. Of course, nothing in life is free. In this case, you need to make sure you do a good job for your customers- but you do that anyway – so consider what small incentive you could give to your satisfied customer in return for a referral. I find clients are overly partial to wine- what works for you?