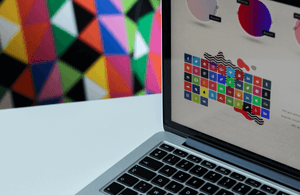 Looking forward to 2021 already? You're not alone. Companies are already diversifying and creating new products and services based on predictions of an increase of home working in response to the Coronavirus pandemic. That said, tech companies are typically always one step ahead of the game in filling the gaps when it comes to our digital needs. A spate of platforms are on the horizon to improve and perfect the solutions needed for the new surge in social content.
Hubspot
Umm – hasn't Hubspot been around for a while already? Well yes, Hubspot, the CRM platform has been in operation since 2006 but has been developing and incorporating new features ever since. And it looks like 2021 will be a popular year for the platform as more users will use their software to access remote and collaborative working.
Hubspot has free features, so if you're looking at marketing your business you can use the free tools available for lead generation and email marketing. The software also allows you to monitor your presence, impact and to nurture your most valued social connections.
Using the dashboard feature you can publish to a wide variety of social media sites – therefore integrating with your existing communities and platforms – and has the bonus of tracking and analysing social mentions and engagement. Links to your Twitter, Facebook, Instagram and LinkedIn accounts are included so you can easily spend time on marketing, sales and customer focus.
Linktr.ee
Linktree is a free landing page where you can add all of your social media and web links in one place. The page comes with a small variety of templated designs but the benefits are simple: share one URL on all your platforms (including within YouTube videos if that's your thing) and users will be directed to a list of all the different places they can find you, including your social media sites, website and shop links. Linktree is described as a bio link tool; a tool which creates a unique URL for you to place into your bio, which links to multiple pieces of content.
A Pro version is available for more customisation but the free version has mostly the same features. You can use Linktree to disclose your personal links or to promote your business or brand locations.
Linktree is also useful for any brand who uses Instagram, where space for only one link is available in our bio and clickable links aren't enabled. Add your Linktree link to Instagram and followers will be diverted to a list of specific products, shop pages or other content that you wouldn't otherwise be able to share.
And if your business changes or your need to update information, you won't need to change the link in your bio, simply update the Linktree page instead to avoid any disruption.
Tailwind
Tailwind is another platform that's been around for some time but that's now having a resurgence. The platform offers a unique offering: scheduling both Instagram and Pinterest posts. Other social media schedulers offer scheduling of Instagram posts but are extremely clunky and are difficult to use with added manual processes. Tailwind offers a slick and easy user experience, and with the rise in visual marketing, both Instagram and Pinterest are the perfect targets for your next marketing campaign.
Tailwind comes with web browser extensions so you can schedule pins from your blog, the Tailwind app, other websites and Pinterest itself. You can also use the platform to schedule Instagram posts with ease. Tailwind offers time-saving capabilities and enhanced engagement with your customers. Tailwind Tribes is an additional feature which allows you to connect with likeminded people and those within your industry.
Quuu
Quuu is a content curation platform with a difference, the content is curated, checked over and scheduled by actual humans. This human approach may be the next trend we see in 2021 as we put emphasis on vaid and genuine connections online to replace those we may be missing IRL.
Quuu also offers another unique feature – pods which you can join and add content to. These pods are made up from likeminded people and they'll add their content too. Pod members can share your curated content and you can share theirs, meaning a two-way marketing stream with every person in that group. The bonus is you'll always have relevant curated posts to share with your followers.
Triberr
Triberr provides software tools which allow you to collect, process and schedule your curated content in one easy workflow. The difference between Triberr and other sharing platforms is that that Triberr allows you to connect with 'Tribes' of users within your industry or those people you may want to target as potential customers.
The emphasis is on the curators and creators and connections you can make, in addition to the content itself and how and when it is shared. Join Tribes on Triberr and you can access 'underground' concepts, information and insider news that you may not get from mainstream marketing methods. Benefits include being able to start your own Tribes and inviting others to connect with you, and joining established Tribes which can offer encouragement and thoughtful discussion about your passions or brand.
Automations and genuine connections appear to be prominent trends for next year. Read our guide about Free Social Media Tools to Look Out for in 2021.
Click To Tweet
Automations and genuine connections appear to be prominent trends for 2021, with an emphasis on quality content to capture warm leads. And for those looking at marketing on a budget, there clearly are a number of free quality social media tools available for your business. Are there any social media features you wish existed that currently aren't available which would benefit your small business?