For those not familiar with the Google Alerts service this post will help you understand this tool and demonstrate how to use it to enhance your local SEO campaigns.
Google Alerts simply enables you to choose keywords/search terms related to your businesses which are important for your SERPs; Google will then email you instances of when they come up online as indexed by the Google search engine. This is a free tool which can be setup by going to : www.google.com/alerts. You can adjust the frequency of these email alerts from daily to weekly and you can also choose the email length i.e. how many results to display per post. For most SMEs, a weekly notification is more than adequate and will provide enough insight into your chosen keywords. As with most tools of this type the key is to use them regularly with a strategy in mind to truly influence local search campaigns.
The more you know about what Google has indexed about you and more importantly your competition the more effectively you can optimise your site and overall presence online.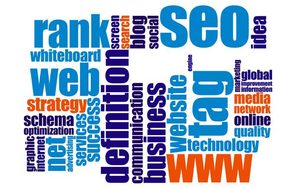 See below for some top tips when choosing Google Alerts keywords :
Your business name
Your competition – You can add names and URL's "site:yourcompetition.co.uk".
Various misspellings of your business name
Your products and services
You will be able to keep an eye out on what Google knows about you and your competition. More importantly you can you use this tool to give you a list of sites that you could potentially link to and obtain links from. As inbound links are so important for good SEO practice and rankings this will help you identify rich sites which Google itself has identified contain your desired keywords.
A must for any local search campaign!
If you want more ideas on how to use Google Alerts then feel free to post your questions below.