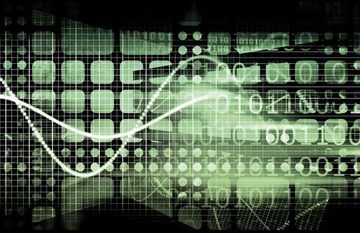 One common measure of a successful website is if it has an increasing number of visitors or page views.
True success, however, should be judged by visitors' reaction to the site, whether they find the experience useful and satisfying, and whether the business is getting the right return on the investment in the site and its promotion.
How will web analytics help me?
Web analytics can show you:
how visitors came to your website
what path visitors took through the site, or if they left as soon as they arrived ('bounced')
how visitors interact with the site
if you run an e-commerce site, whether visitors buy, or whether they got part-way through the buying process and abandoned it
the effectiveness of keyword strategy and search engine optimisation
returns from investment in pay-per-click advertising or other forms of promotion
Web analytics can help you learn more about the relationship between website traffic and sales, showing specifically which initiatives are most effective in building sales, and where the faultlines lie in your website's design and navigation structure.
Careful planning of how you use web analytics will help maximise the benefits. Simply having the information, no matter how clearly presented, is not enough to deliver a successful website.
This planning process takes time, and should involve senior management from sales, marketing, IT, and financial disciplines.
Where do I start?
Adopting a step-by-step approach is likely to deliver the most effective results:
establish objectives for the website
set the strategy to be used in achieving the objectives
define targets which will be used to determine the success of your strategy
measure success or failure, ideally by establishing key performance indicators
This planning process will enable web analytics reports to be read in an informed way, and will show where changes need to be made, both to the website itself and to any web marketing activities.
In this way, web analytics can have a direct impact on the success of a business website, allowing ongoing improvements to be made efficiently and cost-effectively.