PGS Services is a London-based plumbing, heating, electrics and property maintenance company that offers plumbers and electricians throughout the capital. Here, Guy Andrews from PGS explains how they dealt with a bad review.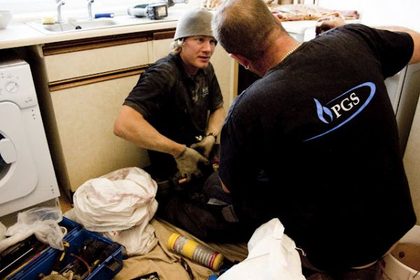 Although we go to great lengths to achieve high levels of customer satisfaction, like most property maintenance companies we're not immune from receiving the occasional bad online customer review. Due to the dynamic nature of the work our engineers undertake, it's practically impossible to please everyone 100% all of the time.
When a customer isn't happy, they'll let you know. And when a customer knows about social media and online review websites, they'll let everyone else know as well.
Twitter is the quickest way for negativity to spread. Having bad comments about your small business retweeted by someone based in your area who has, for example, 1000 followers, can cause a real dent in your online reputation.
A negative comment, review or tweet can cause a lot of damage to a business – so what's the best way to deal with such events?
The worst way to handle negative comments
One method that a lot of companies who are slightly less social media savvy will adopt is to retaliate – attacking the customer's comments in a bid to prove the customer wrong.
This is the worst way to handle it.
When responding to a review, you need to understand that the replyyou're posting will be available to the entire internet. A lot of people are quick to judge a company based upon their responses to certain situations via Twitter. So you need to rise above the malicious comments and approach the problem with a level head.
Look at what the customer is saying. Ignore any profanities and potential fabrications, and try to see where you might have gone wrong. Once you've pinpointed this, it's time to reason with them.
Personally, I believe it's a bad approach to simply throw money at the problem by offering them some kind of reward just for altering or taking down their review. I feel it's best to reason with them, so you don't get known as the company who gives out huge compensation when someone goes online with their opinions.
Offer ways to rectify the problem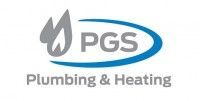 A route that we often take is offer to send out our most senior engineer to assess the work we completed and offer suitable options to deal with the problem – in return for the customer changing their review to reflect this.
We'd much prefer a three-star review, with the customer saying we came out to rectify the problem free of charge, rather than a one-star review saying we're awful.
A real-life case study
Recently one of our engineers was called out to fit a new set of taps that the customer had purchased for a property in London.
Our engineer arrives, and after attempting to fit the taps, failed to do so – claiming the taps that the customer purchased of their own accord were the wrong size.
As our customer contract states, we of course had to charge the customer for the work done, despite the plumber not managing to physically fit the taps.
Unsurprisingly, the customer was not pleased – and decided to post a strongly worded negative review of PGS across the major review websites such as Google Places, Yelp and Qype.
As we follow our reviews on these websites quite closely, it didn't take long to spot this negative review and track it to the customer in our CRM.
We take disputes like this extremely seriously, so I scaled the issue to one of the managing directors, who then personally called the customer.
We resolved the problem by sending out a supervisor free of charge in order to meet the customer and check the work carried out by the original PGS engineer. Following an amicable discussion (it's often better face to face) he decided to issue a 50% refund as a goodwill gesture.
After offering the refund, we kindly asked the customer to change their review to reflect how we dealt with the problem, to which they agreed.
Sometimes it's best to turn the other cheek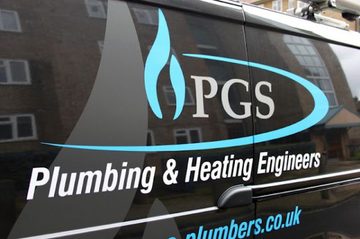 In contrast to handling it in the way we did, in some cases ignoring a bad review can also be the best option.
If the person is clearly too annoyed to reason with, then it's best to avoid it all together. Just make sure you point some happier customers to your review page to overshadow the negative review.
What about if the review is potentially slanderous?
If you find a comment about your company that is clearly untrue, or using blackmail towards you, then – depending on the context of the review – you should try contacting them, stating facts that prove their review is invalid.
At this point, it's important to note that using discretion on every negative review is paramount in deciding how to tackle it.
Slanderous reviews fall into two categories; worrying and ridiculous. The ridiculous reviews can be spotted a mile off – these will tend to be quite extreme in their nature.
For example:
"I hired [company name] to complete some work, within 5 minutes of the uncouth engineer arriving – he presented me with a £5000 bill for his time, not fixing anything, and said that if I didn't pay he'd take me to court".
Anyone reading something like that will most probably think it's just a rival company trying to badmouth you.
But reviews that state a few too many untrue facts, especially to do with finances, individual members of staff or that suggest your company could be breaking the law in any way, can be massively damaging and need to be addressed.
These are also the type of reviews that you do not want to offer any kind of compensation for them taking down. People will often use this approach to blackmail you into giving them what they want.
The best way to deal with these reviews is to make direct contact with the customer – highlighting how each of their points is inaccurate, backing it up with actual fact.
Unless it's absolutely vital, I do not recommend threatening the customer with legal action when dealing with their slanderous comments online. In addition to eating into your time and money this can massively backfire, resulting in them posting this up in addition to their review – making your company look rather like extremists.
In conclusion to this, it's best to just approach each bad review with an unbiased frame of mind. Tackle the problem professionally and with a calm and helpful tone.
To make any bad comment or review seem insignificant, focus on getting your happy customers to leave reviews so they overshadow any bad ones and so your online ratings offer a true reflection of your levels of customer satisfaction.
PGS Services' websites can be found at www.pgs-plumbers.co.uk and www.pgs-electricians.co.uk. The company also has a blog, a Facebook page and a Twitter profile.