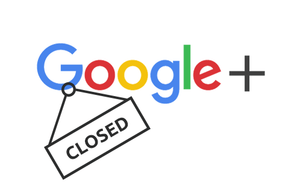 Google+ has about 2.2 billion user accounts and even up to a year ago Google+ was making updates to their platform, so it may have come as a shock to some regular users that it will be closing in April 2019.
Even though Google+ has a high number of user accounts it is estimated that around 90% of them go unused. Posting rates are also much lower than on social media such as Facebook and Twitter.
Combine that with the revelation that Google recently had two major security breaches, the first announced in October affecting 500,000 users and another in November affecting a massive 52 million customers and it's easy to see why they've decided to close the platform 2 April 2019 – on that date it will be closed to everyone except enterprise customers who can continue to use if for their internal communication.
Although Google+ doesn't have as heavy usage as some of the other social media platforms, it does have a very loyal user base (especially small local businesses) who use it frequently. If you are a frequent Google+ user you might be worried how this will affect your search engine visibility and social media strategy – so here are some ideas on how to transition away from the platform.
Start Your Housekeeping
As it's not long until Google+ closes I suggest that you start abandoning the platform now. With the news of the closure users have already started leaving the platform and activity has been significantly reduced so anything new you post is likely to go unseen, you're better focusing your efforts elsewhere.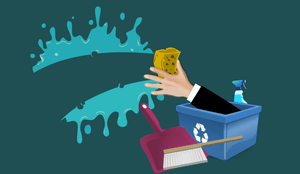 The first thing that you will need to do is make sure you back up all of your Google+ information before it closes, this will be useful in case you want to reuse or refer to it at a later date. Google has made this incredibly easy to do by creating a tool to choose what information you want to save and download to your computer. Just follow the instructions on the page and all your Google+ data will be safely backed up. You also have the option to delete your account now rather than wait for Google to do it for you. It's entirely up to you if you choose to do so.
If you've got any Google+ profile or share buttons on your website now is a good time to remove them, along with any reference to Google+ on your signage, stationery, email footers and vehicle livery.
In you run a Community on Google+, you should look at migrating it to a different platform as soon as possible. Facebook Groups would be a good choice as Facebook has a very large user base so it is likely that many of your Community members will have a Facebook profile too. Once you've created your group on another platform invite your members to join you there and let them know the date you will be transitioning over. If you're a member of someone else's Google+ Community, keep an eye out for any announcements that the group is moving to another platform.
Will Google+ Closing Affect Your SEO?
Search experts say that the closure shouldn't affect your SEO a great deal. Over the last few years, as Google+ user base has decreased the platform has been given a low priority by Google in influencing your search engine rankings.
Google My Business used to work in conjunction with Google+ to help determine your relevance in the search engine local listings, but the platforms have moved apart and Google+ no longer has any influence over local listing rank. So, you won't see any change in your local listings.
If you're not using Google My Business then you really should start, particularly if your customers are local to you. This will most definitely help with your visibility on the Google search pages.
Social media is important for SEO, particularly when your website links to your social media accounts. Good quality social media links can make your website more trustworthy in the eyes of Google, which will then potentially boost your rank in the search engine. If your main social media platform has been Google+ and it's linked to your website, then this may slightly affect your website rankings. On the positive side, any deficit can probably be made up by embracing other social media platforms and including them on your website as you did with Google+.
There is also speculation that Google may change its search algorithm to counteract any negative SEO effects. So, I wouldn't worry too much. I suggest that after the closure of Google+ you just keep an eye on your search engine rankings, look out for any updates from Google about their algorithm and just continue to follow SEO best practices such as creating good content, embracing customer reviews and using other popular social media platforms.
Using Google Differently
As I mentioned above, Google My Business (GMB) is important for companies that have local customers. If you have a GMB account, then you should be making sure it's as complete as possible and that you are making use of the features such as reviews.
Also, if you're not using them already, you should look at Google My Business Posts. The Posts function will add extra dimension to your GMB knowledge panel that is displayed on the Google search results page. The posts aren't as flexible as they are in Google+ or a blog, as they mainly centred around current offers, products you have and any events you're holding. But they are content that will bulk out your GMB profile and show that you are active.
A great example of how good your Google knowledge panel can look when you add all of the possible information is this one from florist WithLoveFrom. You can see from the image that at the bottom they have nice GMB Posts covering offers, products and events.
BrightLocal has an article with some great tips on how to make the most of your GMB Posts.
Social Media Realignment
If you're a frequent user of Google+ for your business social media, then you'll have to look at some of the other big platforms such as Facebook, Twitter, Instagram and Pinterest to see which one might offer the best alternative. If you're already using other social media platforms, look at which ones are performing best and concentrate on those.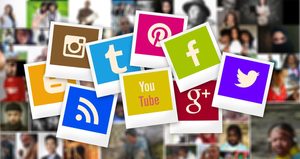 If you want to go where the most users are then Facebook is the king, having the largest of all user bases. It's great for images, videos, articles – the only downside is that business page posts get a low ranking in the organic timeline which means that you usually have to pay to boost posts so that your followers can see them.
For videos, YouTube is your best bet. It's the second highest search engine only being pipped to the post by Google search. If your business is much more visual such as fashion, floristry, cake making etc. then you'll probably do well in visual social sites such as Instagram and Pinterest.
Twitter is also an incredibly popular platform and a good all-rounder, I find it very good for small business owners want to interact with their followers. Tweeting and being part of a conversation stream can really help others get to know you. It's a particular favourite of people in industries such as writing, journalism, PR and consultative businesses where staff that can show their skill and expertise by this conversational approach.
Keep Calm
In the words of 90s pop band East 17, "everything's gonna be alright…"
With minimal SEO impact and an array of other social media platforms to choose from, the effect on businesses should be fairly small. For those that love Google+ it will be disappointing to see the platform go, but as long as you prepare for the change by embracing Google My Business and finding a new social media channel that works for you, you'll be fine.