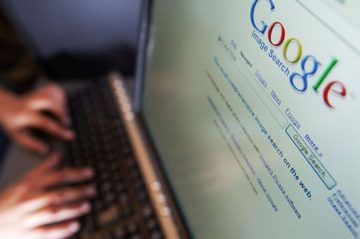 Almost all businesses can benefit from increased traffic to their website. More traffic means greater brand awareness, and hopefully a larger volume of sales.
But it's important to make sure that you don't spend more on advertising your website than you can expect to make back in sales.
What are my options?
Search engine optimisation (SEO) is, in theory, a free way to increase web traffic. However, in practice to do this well you'll end up investing time and effort in optimising your website, and monitoring the effects. You'll probably want to employ a search marketing specialist to make sure you're not wasting your efforts.
Pay per click advertising is a good alternative way to attract traffic to your website while keeping control of your digital marketing costs. Unlike with SEO, the results are almost instant.
On most search engines, your pay per click (PPC) advertisements will appear above or to the right-hand-side of the organic search results – prime positions for attracting the eye. So if your site isn't coming up on the first page of results for your key search terms, pay per click advertising is worth considering.
How does PPC compare to SEO?
It's important to consider search engine optimisation (SEO) alongside your PPC campaign. However it takes time to achieve results. It also needs to be reviewed periodically as the search algorithms are constantly changing and other websites will always be competing against yours.
When your website is first launched it'll take some time to appear in the natural search engine listings, no matter how well optimised your site is. In this case, pay per click advertising works to get your site coming up on the first page of results from the very beginning – so it can start repaying its investment straight away.
Equally, if your website has been online for a while and isn't attracting as much traffic as you'd like, pay per click marketing is an option to consider. While it's always good to improve your optimisation to boost your organic search rankings, PPC advertising could be a faster and more controllable and quantifiable way to get your advert seen.