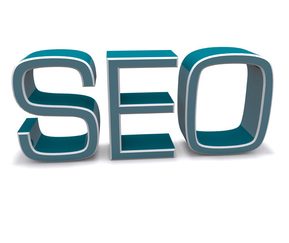 For successful search engine optimisation (SEO) of your business website, the key is keeping your content focused and relevant. This means ensuring that the site can be navigated easily, that each page uses strong keywords appropriately, and that all content is unique, informative and helpful. Search engines use these factors to judge the quality of your website and to decide whether it is good enough and useful enough to return to their customers.
Could your keyword use be harming your website's SEO?
This means that you need to ensure that your website is not trying to do too much at once. You will find it much easier to perform well in search results if you aim to rank well for just three or four strong keywords, especially if these keywords are all closely related and are relevant to your content. If the search engine crawlers find numerous and diverse keywords in your website, the may mistake your website for a spam site. Spamming techniques are methods used by some websites to try to 'cheat' the search engine listings. They include keyword stuffing, which means filling your site with a great number of keywords, often irrelevant to the website's purpose, in an attempt to drive traffic to your website unfairly. If your website contains a great number of different search terms, it may appear to the crawlers as though you are being underhand, even if this is not your intention.
Keeping things simple for best SEO results
You should therefore keep things simple by breaking up your services into separate web pages and ensuring that each page is optimised using just one or two keywords. This allows search engines to correctly grasp the purpose of each page, and helps potential customers to find exactly the information they are looking for.
Multi-function businesses and SEO
It is becomingly increasingly common for businesses to diversify into other areas, and it is important to consider how relevant your business functions are to each other when setting up your website. If you offer two very different features, it may be wise to consider setting up two websites. For example, if you are a plumber who has recently started offering electrical work as well, or a mobile hairdresser who also offers seamstress work, it may be wise to have a website which focuses on each function. This will make sure that the crawlers understand your website and don't mistake the varying keywords for spam. It will also make it easier for customers to find which service they need, and will make sure your web pages are not competing against each other. Splitting the functions across two sites could also offer a chance to generate some backlinks, by writing a topical link into each site and encouraging visitors to move from one to the other.