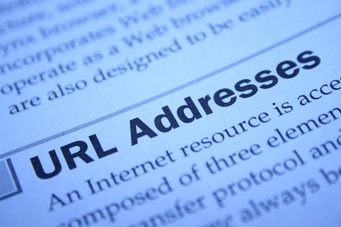 We already know that the domain name or URL is a top place to have keywords, as it is one of the first places that a search engine 'robot' will search and analyse. So what if all your competitors know this too?
There is another way to grab more website traffic, and that is by registering multiple domain names and diverting them all to one website.
Relatively cheap to set up, multiple URLs are thought to increase the amount of website traffic, as they divert clicks straight through to your website from multiple locations.
So how do you go about it?
1) Set up a website using one main domain name (this should contain your company name and/or a key service).
2) Find a cheap domain name registrar and create 3-5 domain names using different variations of popular search terms including your company name, locations and services.
3) Point all these domain addresses towards your main domain name using domain name forwarding (click here for more information http://www.seomoz.org/learn-seo/redirection). The 301 redirect is the best for permanent forwarding. This will ensure that when each 'extra' domain address is clicked or typed in, each domain name will forward the visitor to your main domain name where your website is hosted.