Google announced through Matt Cutts on Twitter last week that there has been a further update to it's Penguin update launched last month. Speculation is that it is labelled 1.1 but nobody really knows how many updates have been issued since the original on April 24th 2012.
Some websites are known to have dropped from page 1 to page 50, some have dropped and since recovered after the Penguin Update. We are left guessing here as to what exactly these updates do but one thing is clear and that is to focus on delivering good content without help of extensive link building.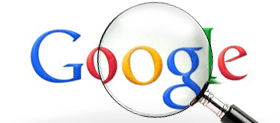 My guess is that the original Penguin update has been scaled back to limit the huge swings experienced by some webmasters. I am sure this has led to an increase in AdWords and AdSense revenue but can you really blame Google?
What's interesting is that since these updates directory sites like yell.com are still featured very prominently on search results. I have seen an improvement in rankings in local search.
So what does this mean to a local business?
Build a quality website or link to a directory site with a prominent position on Google already. Links from most directory sites are NOFOLLOW but may be your best chance of securing high rankings across many geographies and keywords. This situation can change overnight so the more options you open up for exposure in the local marketplace the better i.e Adwords, display marketing, social media, video and don't forget print.
I believe that the changes with Penguin make it a level playing field once again and going back to the original roots of search online. If it encourages more quality content and a focus on relevancy as a user it is great news for all.
Please feel free to post any questions you may have below.