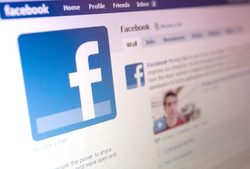 Once you have set up your Facebook page, it is time to look at the search engine optimisation (SEO) process and how it affects your new page. Your Facebook page will not only be visible to anyone searching for it by name on Facebook's internal search engine, but it will also be visible to traditional external search engines like Google and Bing. Bing works in partnership with Facebook and its results are returned to Facebook users when they make searches, so ensuring you don't neglect SEO is vital if you want to be found.
Facebook page SEO
As a general rule, the traditional SEO process still applies. Your page needs to be relevant, of good quality, contain strong keywords which are used near the top of the page to show their importance, have a good URL and be enjoyable for users so that they come back often. This is how you would approach SEO for your business website, and you should treat your page in the same manner.
Page names
Your page name should be chosen carefully. For best results, you should go with your business name, as most customers would know you. This is because people tend to search by name on Facebook rather than by keyword phrase, so you will ensure that anyone looking for you like this can find you. Be consistent too – changing your page name often can make you harder to find.
URLs
Your username, which makes up your URL, should also be chosen with care. Your page address will be www.facebook.com/yourusernamehere, which gives you the opportunity to include your business name and perhaps also a keyword, from example /johnandjacksplumbing. Once chosen, your username cannot be changed, so pay close attention to spelling and make sure you are happy with your choice before you save it.
Page content
You also get the option to add information to your page in the About and Description sections. These allow you to give people a good impression of your business and share details about your services. It is also an excellent place to include your strong keywords which will help the search engines to rank the page.
Link share to promote your website and your Facebook page
Make sure you include a link to your website too – this will help the SEO of both kinds of web content. This can be further improved by including a 'Find Us on Facebook' link to your website – this two-way traffic should encourage extra visitors and therefore show your site to be popular and useful to people.