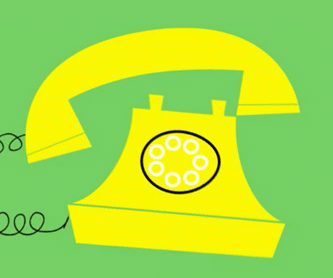 The importance of having an attention grabbing, enticing call to action has been touted by marketing and advertising experts for decades; it is absolutely vital to give potential customers a very good reason to pick up the phone – or they won't pick it up, it is as simple as that.
So what does this have to do with your website domain name? Well, using a directive in your website domain name has a similar effect to your call to action. Customers need a little push; if they are to believe the phone is worth picking up, they must be urged to do it. In the same way, if you want someone to take heed of the content of your website – in your case, your products and/or services – then you must urge the customer to do so. And where better place to start than the domain name, the customer's first glimpse of your business in amongst all the other competing websites produced by the search engines?
What is the best directive to use?
The best directives are ones which customers will already be thinking about when they are searching for a product or service, for example "I want to buy a designer dress", I want to find cheap party food".
So how can this be done without affecting SEO?
SEO is as important as ever, which means that you can't afford to sacrifice keywords in your web address. Your best move will be to incorporate both a directive and a keyword phrase, for example: findcheappartyfood.com or buylimitededitiondesignerdresses.com. Having a further incentive – "cheap", "limited edition" – is an added lure.
Combining a directive with a product means your domain name is still SEO'd, but also gives the Internet user that necessary push, the extra incentive, to click on that link – which brings them closer to your website, to your call to action, and to them picking up that phone.