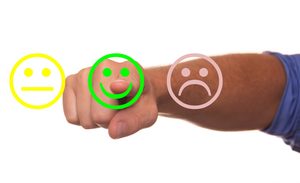 The January 2018 edition of the UK Customer Satisfaction Index said that retail businesses who consistently achieve higher levels of customer satisfaction benefit from stronger turnover growth, profit and employee productivity.
Customer service matters, particularly when it comes to small and medium sized retailers. The one thing that has always been so appealing about smaller retailers was the excellent level of personal customer service – your local butcher that knew your order the moment you came in the shop, the greengrocer that would deliver your veg personally to your door, or the haberdashery that would order a special piece of fabric just for you.
The rise of ecommerce leaves many small retailers struggling to fend of the popularity of sites like Amazon. Most retailers are never going to be able to have the same geographical reach or myriad of product listings that Amazon has, but there is one thing small retailers have in their favour – their level of care and personal customer service.
Research firm Gartner says that by 2020 the customer will manage 85% of its relationship with a retail business without any human interaction. Over the next couple of years, as ecommerce shopping continues to grow, the lack of face-to-face customer service will become much bigger problem for smaller retailers.
So, when customers increasingly shop online and interact less frequently with your staff, how do you make sure customers are looked after? I'll give you some ideas to get you heading in the right direction.
Give Customers Transparency and Choice
Although you won't ever be able to replicate a face-to-face service, every step of your website and ordering process is a way to offer great customer service. There are some key things you can do to make sure customers are getting the best experience possible on your site:
Keep customers in the loop at every stage after they purchase – inform them about their online order to reassure them (e.g. being packed, dispatched, delivery details etc). Customers like to know what's happening with their order, so by telling them where their order is you'll stop most of them contacting you to find out.
Make sure you have up-to-date stock information. If your website says something is in stock then make sure that is correct. If a customer orders a product and then finds it is actually out of stock they will end up being disappointed when you can't fulfil the order. This not only deters the customer from shopping with you in the future, it also means that they will probably leave you negative reviews on social media and review sites that other potential customers will see.
Give as many delivery choices as you can. One of the biggest stresses a customer has when ordering online is trying to make sure they are around when a parcel is due to arrive. Try to include options like: next day delivery, delivery at a specified date/time, click-and-collect, free delivery, delivery to a pick-up-point/locker. 45 percent of customers have abandoned a basket online because they had been faced with unsatisfactory or unavailable delivery options.
Shopping should be seamless and fast, customers are often short on time and patience these days – 75 percent of users expect sites and apps to perform faster than they did three years ago. Just as customers get frustrated if they are served slowly or incorrectly in a shop, they will feel the same if your website is slow and awkward. Make your website be the equivalent of best staff member you can imagine – helpful, knowledgeable, clear, accurate, and quick.
Customer Service is Key
Although good customer service can be a little bit more difficult to achieve when it's not face to face, there are so many ways you can make it as easy as possible to reassure customers and help them with their ecommerce sales:
A good customer service system that has an up-to-date record of a customer's transactions. If someone has an issue with an order they have placed they want you to be able to sort it out quickly. Whoever is looking after customer service must have access to the customers real-time up-to-date record so that they can see what they bought and when.
Social Media is becoming an increasingly popular channel for customers to access a retailer's customer service department. Make sure your social media staff have customer service training and have the necessary access to your customer records, so that they can assist with any issues as quickly as possible.
Give as many customer service options as possible – email, online chat, phone, an in-depth FAQ/support section, and social media. Customers prefer different ways of interacting with retailers, by giving choice you are helping them to communicate with you easier and hopefully this will enable you to resolve any problems they have.
Look after customers even when you're not around. 51% of consumers say a business needs to be available 24/7 (Ubisend 2016). You might not be able to be around every hour of the day to help them out, if your ecommerce site isn't helping them then they are most likely to abandon their purchase and go elsewhere.
For ecommerce retailers your website is pretty much your entire business – your shop window, your store shelves, your customer services, and your checkout. Think about real-world shopping when you look at your website, are you treating your customers the same as you would in a shop? Are you offering the same level of experience (or as close as possible)? Or are you giving them Bernard, the slowest cashier in the store that never smiles, grunts when you ask him a question, drops your products and short-changes you 😉