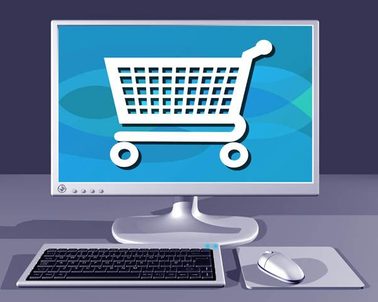 Keeping customers happy is essential for all businesses, but it is all the more important if selling using e-commerce, because the environment is so competitive.
These tips will help to create a good customer experience throughout the online shopping process.
Make it easy for the customer to find products
Some visitors are happy to browse around a site, but many prefer to use a search tool. A good search tool should allow both simple and advanced searching, so that customers who have a good idea what they are looking for can find it immediately.
In your online catalogue, group products intelligently, but also suggest products that people might want to buy together: for example, someone looking for paint might want brushes, sandpaper and white spirit.
Give great information about products and prices
Once they have found products, visitors need to make sure it is right for them. Good photographs, accurate and detailed descriptions, and clear and unambiguous prices all help with the decision-making.
Make the process simple, fast and secure
Once the visitor has decided to buy, they want to buy as quickly and efficiently as possible. A good shopping cart (the software used to browse products and select them) and clear, secure payment procedures are therefore essential.
Avoid surprises
Research shows that high delivery costs is the biggest reason for shopping cart abandonment at a late stage. Be clear about shipping costs from the start, and think about reduced or free delivery for bulk/high value sales.
Engage with customers
Forums, relevant and interesting free content such as blogs and the ability to leave ratings and reviews help to improve the customer experience, while providing you with accurate information about potential buyers.
Provide a better service
E-commerce users are notoriously impatient, and if they feel they are being ripped off or kept waiting, they will quickly go elsewhere. FAQs and well-designed online help facilities are useful, but many people prefer direct contact.
A helpdesk phone number, email contact or direct online support are all ways to improve customer relationships. And if the customer has a problem post-purchase – even if it is of their own making – deal with it quickly and politely.
Reward customer loyalty
Finally, you can improve the customer experience by rewarding loyalty with repeat purchase discounts or a rewards programme. Customer loyalty schemes are also an excellent way to collect data, helping you improve your offering.