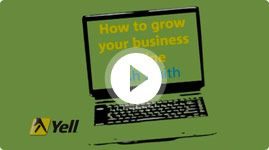 Have you ever used LinkedIn to write or receive a professional testimonial? Are your clients and customers using LinkedIn — personally or as a business?
Taking the time to write a testimonial is a great way to show that you value and respect your clients and partners. Plus, once you write a testimonial, LinkedIn automatically prompts the other party to consider writing one back.
So, why bother with business-to-business recommendations on LinkedIn?
Recommendations can appear on LinkedIn websites for individuals or businesses
Detailed recommendations can strengthen the credibility of a company and reassure prospective clients and partners
With the writer's permission, recommendations can be reposted in other offline and online marketing, including your website
Testimonials generate goodwill towards the writer and the service provider
One example is that of Paul D. Smart Photography in Devon. I commissioned Paul to take photographs for one of our Premium Yellsites. After Paul did such a great job, I wanted to thank him for his efforts. So I wrote a recommendation citing this specific project.
Here's an excerpt:
Paul produced excellent, striking photos of children at play. He exceeded the requirements of the brief. Despite the weather being poor, Paul used this to his advantage to create dramatic colour contrasts, thereby enhancing the client's products.
Paul was pleased to receive the recommendation, and I was happy to let him know the value of his work, especially in case I commission him again.
When writing a recommendation, it is ideal to highlight specific examples and metrics. Can your insights help the business generate new custom? That's all the better.