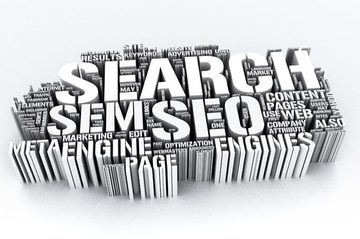 Pay per click (PPC) advertising and search engine optimisation (SEO) for organic (non-paid) search are sometimes seen as competing. However, it's sensible to use PPC and SEO together to improve overall click-through rates to your website.
Complementary campaigns
If PPC and SEO campaigns are used together, there are a number of complementary benefits:
keyword identification, research, and implementation can be used to improve the effectiveness of the advertising, and to make changes to the website
PPC advertising can be used strategically to 'fill the gaps' in SEO search results
where PPC and SEO both achieve high placings, overall click-through rates usually increase
expenditure can be adjusted to target either PPC or SEO campaigns, to maximise search impact
aggressive bidding has increased the cost of the more competitive pay per click search terms; if these are used for SEO, PPC can be used for lower-cost keywords
Benefits of organic listings
Effective search engine optimisation will mean making changes to your website, which takes time. This has to be paid for before any results are seen, and there may be further adjustments over time.
However, once it's been implemented, SEO usually requires less maintenance and fewer updates than PPC marketing, and overall costs are likely to be less.
There is also some evidence that organic search results have more credibility compared with PPC adverts, which are ignored by some searchers.
Benefits of pay per click listings
A PPC campaign can be created and put in place in a matter of hours, so where a 'quick fix' is needed, it will deliver much faster results. PPC can also be switched on and off as needed.
It's easy to test keywords and search terms on a PPC campaign, and far more detailed analysis is available, often at no cost to the advertiser. These results can be used to improve both PPC and SEO performance.
Get specialists to work together
Some businesses use separate providers for PPC and SEO campaigns. While it makes sense to use specialists, it's important that they work together.
It should be part of any supplier contract that the providers share data, develop keyword packages together, and make adjustments to optimise traffic. For example, paid traffic might go to a different website page from that targeted by organic search.
Involving both pay per click and SEO specialists in the planning process should improve value for money and overall search results.