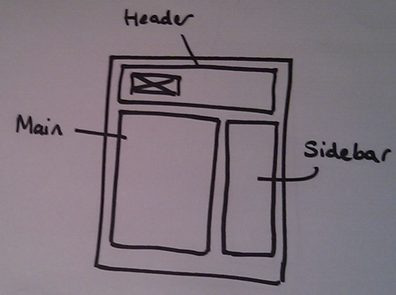 These days, businesses no longer need to employ specialist designers to build their website. There are a number of providers online offering pre-built web templates, to help businesses build their own basic sites for a fraction of the price.
WYSIWYG (what you see is what you get) software also helps bridge the gap between pre-set templates and highly technical bespoke sites.
Here we discuss the three main options for creating your business website, and how they compare.
Website templates
Website templates are pre-built 'blank' web pages, with all the design and navigation provided – you can just drop in your own text and images. You might also be able to choose a colour scheme or change other basic design elements.
Most web templates will also give you the option to include pages with special functions, such as a contact form.
Web templates are the cheapest and easiest option for building a website without professional help – some are even free. They also work very reliably. However, you will be extremely limited in how the finished website looks and feels.
WYSIWYG web builders/editors
With a WYSIWYG (what you see is what you get) web editor, you can build and edit your own 'bespoke' website without needing to learn any programming languages.
In WYSIWYG editors you don't write or edit the code of your website, but use a special window to view how the final website will look. You can add, remove or move the different design components around in this window, and decide what you like best. The software then 'writes' the code to build your website.
Although WYSIWYG editors are designed to let you build a website without being a programming expert, you will still need some technical understanding to get the best out of them.
Professional web design
With professional website design, all the hard work is taken care of for you. You simply speak to your chosen web designer about your budget, what you want from your site and any special requirements. They'll then build a site to your specifications.
Web design professionals can also recommend how to 'optimise' your website for search engines, and how to make it work with social media.
Having your website built by a professional may be the most expensive option, but it could be a worthwhile investment – especially if you want to carry out e-commerce through your website.
They may also be able to offer package deals – for example, building your website and also designing the online adverts to promote it.