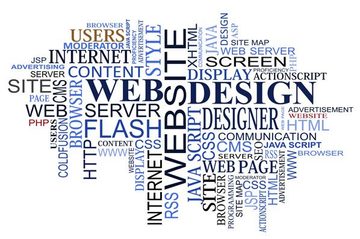 Web design covers the way your online marketing activities – your website, your online advertising and any other marketing materials – look and feel. This can have a huge impact on how effective they are in promoting your business.
All your online marketing should appear professional and form a coherent online presence – reinforcing your brand and creating a seamless user journey for customers.
Your website
Web design is not just about how your website looks. It also describes its structure and navigation (how the user moves from page to page). When designing your website, you should be sure to think about the user at every stage.
A poorly designed website can be worse than unhelpful – it can actively put visitors off your business and brand. Avoid having a giant, sprawling site full of information that's difficult to find, or which uses too many bright or flashing colours or illegible type.
This is especially important if you use your website for e-commerce – no potential customer will want to give their payment details to an unprofessional-looking site.
On the other hand, a well-designed, clean and simple website, with essential information and clear e-commerce security, will always create a good impression.
Online advertising
Online advertising could take the form of:
banner adverts
social network advertising, such as fan groups and pages
pay per click adverts on search engine results pages
All these form of advertising should be carefully designed to match your overall brand values, and also reinforce each other. For example, users clicking on a banner advert promising luxury designer products would be surprised and confused to arrive at a cheap and cheerful, no-frills website.
Think carefully about the expectations your online advertising sets up, and make sure you meet these.
Other marketing materials
This could cover promotional e-newsletters and other e-mails, such as automatic mails confirming a sale.
It's essential to make sure that any marketing e-mails you send reflect your brand design and image, and appear professional. For example, they should be carefully checked for typos, especially in the subject line.
Otherwise readers might get a negative impression of your brand – or even report the e-mails as spam.