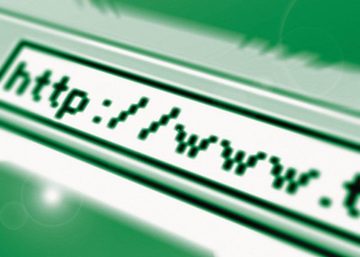 A domain name is made up of two elements, separated by a dot:
The part to the left of the dot, which is the mid-level domain. It can be a single word, or a number of words separated by hyphens. This is sometimes used for clarity in the case of long names or to avoid misunderstanding.
The part to the right of the dot – eg 'com', 'uk', 'info' or 'biz' – which is the top-level domain or TLD.
Your domain name strategy should consider both of these elements, and choose the ones that are best for your business.
Choosing your mid-level domain
Choosing the right mid-level domain name depends on a number of factors. You need to think about whether it should contain:
the business name – this is common, and works especially well if your business name is well-known or memorable
the business sector – particularly if your business name is not strong or distinctive enough to differentiate you in the market
the location – this might be important if you operate in a defined geographical market, if your products are associated with a particular region, or if you need to differentiate yourself from competitors who operate in different areas
other words or phrases which are memorable or describe a benefit
You might want to incorporate two of these elements together – for example, an accountant in Leicester might choose leicester-accountancy.co.uk. However, it's best to avoid combining too many elements as this may become confusing.
Don't forget that domain names must be unique, so if your chosen domain name has already been registered by another business you must think of a different one.
Choosing your TLD
There is a very wide choice of TLDs available, which describe different organisation types, locations and market sectors.
For most UK businesses, the choice will normally be between .co.uk or .com. You can, of course register both – and organisations which are ambitious to grow might also want to choose .eu., .net and other TLDs as well.
Larger businesses may choose to register all the available TLDs for their business to prevent opportunists registering and misusing them – eg by diverting traffic meant for that business to a different website, or even to commit fraud or data theft.