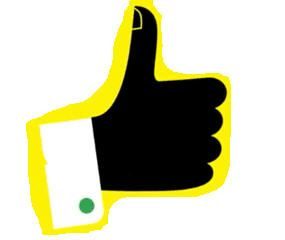 Today, we asked @yellbusiness followers on Twitter and Yell Business Facebook fans the question 'What's the one piece of advice you would give to someone starting out'.
Here's what some of them said – thank you to all who contributed.
On Twitter
@bw58 Be sure of your market, and your potential within that market
@Philip_Hannay Do not start up unless you understand a form of exit strategy, be it succession, sale or float
@TheDigitalPost Carry out as much research as possible in the planning stage & on an ongoing basis. Know your market, customers, competitors, etc
@lizairv Keep it simple & keep all your information fresh!
@wbs_accountants Make sure you ask lots of questions at the beginning & speak to professionals to make sure you get onto the right path!
@GHEstateAgents Keep all info fresh, punchy and up to date & embrace new technology
@kinetictweet Make sure you get your branding right from day one – you will be stuck with it for a long time!
@WA_Accountants Book recommendation: "The E-myth revisited: why most small businesses don't work and what to do about it" Michael E. Gerber
@Inspire_Salon Be confident, strong, organised & smile
On Facebook
Adam Shore-Photography Do your research! Make sure you've got a good understanding of what you are getting into
Rebecca Barton (Ostrich I.T) Take advice from your peers, and network lots
MediYeah Especially for selling online, help as many people as you can by giving away as much value as you can, without expecting anything back. The relationships you build through that will grow your business more quickly than any kind of paid advertising would
Marshalls Pet Food Store Ltd Always make sure you keep on top of the admin, it is can be very dull but keeping on top it can keep you afloat
Tony Tomlinson (Tycoon Media) Don't be put off by the "red tape" side of the business