Many of us are familiar with Google Places results when searching for a local business, it has also been referred to as Maps or Local in the past. Google are at it again and recently changed the name over to : Google+ Local. Yes, they have linked up Places with Google+ their social networking platform.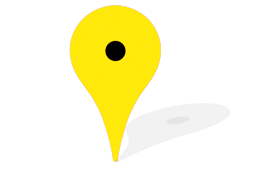 There should be no real surprises here as Google are learning to play to their own strengths. Social network data is individual and preference orientated compared to any other type of targeting data. In order to fight off competition from Facebook and to accelerate integration of it's own social networking site the marriage of the two was inevitable.

Most business owners who are serious about local SEO will have claimed their Places listing and updated with content including images, video, catergories and location targetting preference. The algorithm is not so straightforward to understand when it comes to placement of these 'pin' listings but now has a further twist.
In light of this change, it is now possible to move your content and reviews over to Google+ Local through a simple verification process. Of course it is essential to have a Google+ profile, we have covered this in previous posts.
Upon uploading content to a new Google+ profile you will need to confirm that you wish to use existing content against that profile. The visibility of this content can be set on or off. It is now not possible to amend reviews on a Places listing previously accessed by maps.google.com unless you have a Google+ account.
Have you already migrated across? How was the process? Has this affected your rankings?