Using Paid Marketing To Create Business Growth
Paid Marketing: Maximising your ROI
Smart Businesses Are Growing With Paid Marketing
With the reach of organic marketing reducing over the last few years, putting marketing spend into ads will help businesses connect with new audiences and existing customers.
60% of SMEs currently use paid digital advertising (IAB UK Powering Up 2020), and anyone not investing in it may find that they struggle to be seen by their target audience.
There are more paid advertising options than ever open to businesses. New channels, like TikTok, are opening up, and existing ones continue to change how they work. So companies need to make sure they keep up with the latest developments in paid advertising to maximise their reach and revenue.
We've put together a report on the current paid marketing landscape and some ideas on navigating these changing times.
Read the guide to find out more.
Did you know...

UK Advertisers increased digital ad spend, like for like, by 41% to £23.47 billion in 2021 with paid for Search accounting for 50%, Display 41% and Classified 4%1.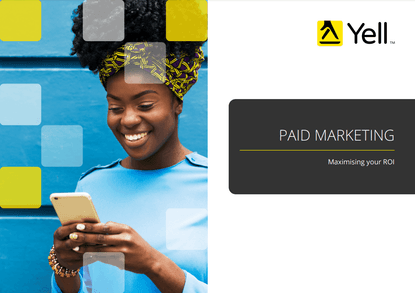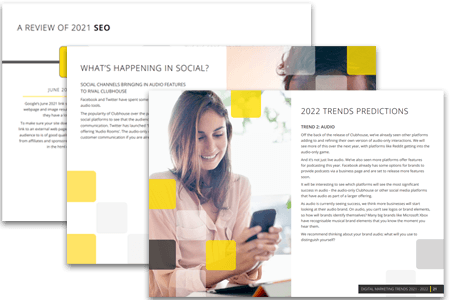 Why should I read this guide?
Understand all of the paid marketing channels you could use for your business
See what channels and formats have gained popularity
Find out how the lack of third-party cookies will affect your digital marketing analytics
Work out if automating your ads will benefit your business
Did you know...

60% of SMEs are currently using paid advertising2.
Paid marketing helps businesses grow
But don't just take our word for it...
"Prior to working with Yell, I was doing my own digital advertising.
The great thing about Yell's smart performance is that it uses AI to focus your spend. We saw that most of my enquiries were coming through Google. So AI will target your spend to where you're getting results. And it does that for you automatically.
Working with Yell has delivered results. It's given me more clicks. More clicks have transferred into more enquiries. More enquiries have transferred into people in the door coming for tours. And most importantly, it's transferred into signing up new members."
- Muswell Hill Club
Is your advertising spending getting you a good ROI?
Looking after your paid marketing can be a mammoth task. Many businesses find it stressful to constantly monitor costs and understand analytics to ensure they get a good return on ad spend and not waste money.
If you'd like a safe pair of hands to maximise your paid marketing potential, let our experts help you.
1 IAB 2021
2 IAB UK 2020 Powering Up