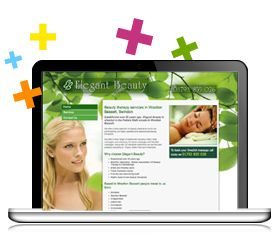 No matter how much you invest in pay per click keyword research and writing your adverts, it will be wasted effort – and money – if your landing pages aren't effective.
Here are ten ideas to help you get the best ROI from your PPC landing pages.
Make sure your landing pages reflect your brand image. Sloppy errors such as typos, or obvious difference in design between the page and your website homepage, will make you look unprofessional and less trustworthy.
The information people are looking for should always be front and centre. There's nothing more frustrating than following a PPC advert promising a great special offer, and arriving at a page that doesn't mention it. Most people won't bother to look around – they'll simply leave.
Include compelling sales copy to persuade visitors to take action. Don't forget that visitors who've found you through a PPC campaign ad may not know anything about your business – your landing page could be your first and only chance to sell.
Be consistent. The message on your landing page should be directly relevant to and reinforce the headline in the PPC ad.
Don't make it easy for people to leave your landing page and go somewhere else. Links to other pages other than the homepage are a bad idea – links out to other websites are even worse! Keep it plain and simple.
Remove any clutter from your landing page that could distract or annoy the visitor. For example, unnecessary copy, images, logos or navigation bars (which also make it easier for people to leave the page, as above).
Keep your contact form simple. The more information people have to give in order to sign up, the less likely they are to do it.
Make sure your contact form and 'Submit' button are above the fold on your webpage (ie people don't have to scroll down to find it).
Include a clear call to action. What should the visitor do next? Also make it clear what the reward is – for example, 'Buy now and receive a 10 per cent saving', or 'Sign up now to receive our free, expert newsletter each month'.
Finally, try testing different landing pages – with differences in design, layout, copy or call to action. By analysing results, you can refine your approach and work out exactly what works best for your business.