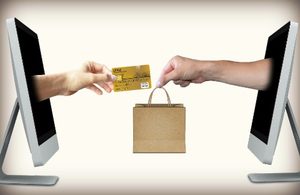 Now Brexit has formally been triggered, we will see huge uncertainty in all market sectors and the challenges facing Britain's business owners will continue to grow.
In this article you'll discover 5 business elements you may or may not have thought of, but will need to master if your business is to thrive in the future.
1) Clear Positioning In The Market
Now is the time to become very focussed on how your business is perceived in your market sector.
How are your customers describing you?
What would your competitors say about you?
What are you renowned for which may be good and bad?
Which services or products are you strongest in and where are the gaps in your range?
It is important that your business sends clear messages to the market via advertising/marketing/sales calls. Clarity is critical. "Oh, you're the business that…!"
What do you think people say about you? Have you asked them? Can you describe your business in a single sentence?
2) Excellent Employee Retention
A business that doesn't look after its team will find that they are unable to retain them. Ensuring you have a great equal opportunities program, the best training, superb reward plans will make the difference. Whilst there are some members of your team who welcome the chance to continue doing their current job, many are looking for promotion or chances to be pushed and excel. This means that if you have a very flat structure, there is always a chance that your team are will be looking elsewhere.
People like to feel appreciated and valued. People management is a key skill and it's important that all of your managers meet the grade. Pushy empire builders who like to manipulate for their own gain shouldn't have a future in any organisation. Yes, it's important that your team have high goals, but how they go about trying to achieve these goals sets the benchmark of the company in respect of its tolerances. Nobody should be bullied, belittled or made to feel inferior in an organisation. Everybody should have a voice and ensure they are listened to. Who knows, they may have the best ideas.
3) Embrace Technology
Mobile phones and tablets are continuing to improve at an incredible speed. The phone networks are constantly revising their sales packages, notably in the size of downloadable data. This tells you that in general, your customers are spending more time on their mobile phones, surfing, texting or communicating via other applications.
So, how does this apply? This is so important for your marketing department, depending on the market sector you trade in. However, for most businesses, you cannot afford to ignore social media as a form of marketing or advertising. Email and SMS messaging are also a major part of your marketing platform. However, there are still a huge number of companies that do not use this platform to keep in touch with their customers.
4) Excellent Customer Retention
Customer attrition is a huge problem for most companies. As a species, we are increasingly becoming attention deficit. This means that unless you have a solid contact strategy, you will lose customers to your competitors. Engagement is key, and therefore your marketing team must do more in respect of generating interest, conversations, comments and feedback to your team. Whilst doing this your team must also be aware of the campaigns your competition are running.
Your marketing team must be the busiest in your organisation if you are to thrive in the future. However, they must have the tools to perform well and great people who understand how to use these tools. It's also important that they are crystal clear on the positioning of your business. You need to spend time getting this right, ensuring your final statement resonates with your team, your customers and the market as a whole. A mis-match here will cause so much confusion, diluting the marketing messages you wish to capitalise on.
5) Ability To Respond
Whilst this may be unusual comment, the successful businesses of the future must have great flexibility in their approach. Occasionally, you may need to find a bespoke solution to a customer problem. It's this ability that can define you and your business beyond all of the other points above.
Often we hear stories of poor service because prospects or customers cannot get what they ask for simply because the solution is not contained in one box. Instead, the solution is a combination of three boxes, a bit from each, that when combined provides a far better solution to the problem. It's this flexibility that allows you to redefine your offering and provides greater understanding of the real wants and needs of your market.
Your ability to respond quickly, and create the ideal solution for your customer, will go a long way to opening new doors to market in the future. If this is costly and not as profitable, then challenge your team to find a solution that will reduce the cost of delivery and generate the profit margins.
Has Your Business Mastered All Of These 5 Basic Elements To Help It Thrive?
Click To Tweet
Summary
Whilst there may be other key elements of business that you will need to be proficient in to thrive in the future, the key word that binds most of the above topics is creativity. One person cannot hope to achieve this. A manager tends to have less answers than their team. The inclusion of all of your team in shaping your business creates an element of ownership, togetherness rather than an "us and them" mentality.
On many occasions, the best ideas are the simplest and sometimes most obvious. These ideas tend to come from the people talking to customers and therefore they are your biggest sounding board for change. Yes, there may be one or two who will not embrace change no matter what. If they continue to serve the business well, then perhaps they have a place. However, usually these people become the troublemakers so manage them out correctly.
Be creative, listen carefully, be bold, be clear in your objectives, be good to your people, engage with your customers more than you've ever done. Only then will you be open and ready to thrive in the future. Good luck.