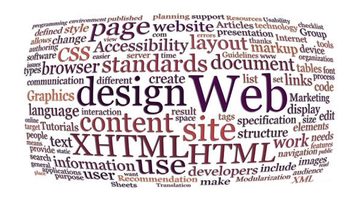 These days, you don't need technical knowledge or money to build a business website. Easy to use templates are available online, for a very little money or even for free.
All the same, you'll want to consider your options and put some thought into your website before you start building, to make sure it achieves what you need.
Here are some of the basic issues in website build.
Size
How many pages will your website have, and how long will each one be? Shorter pages are usually better, as visitors won't want to scroll down too far to find the information they need.
Structure
How are you going to lay out your information? You will want to divide up your content into categories, then break each one down into a main section and subsections.
You'll also want a main home page, an 'About us' page, a 'Contact us' page, and terms and conditions (especially if you handle personal data through the website).
Navigation
How will people get from page to page, and is this easy to understand and use? Will they be able to search for what they're looking for, or will they have to go through menus?
Features
What do you want people to be able to do on your site? If you want to sell through your website you'll need a secure e-commerce function.
Other features could include a blog, a forum, or multimedia sections.
Look and feel
This needs to match your general brand values and any printed materials you have, such as business cards.
User experience
Your website needs to be laid out to help visitors as much as possible and encourage them to stay. Whatever action you want them to take – whether it's signing up for a newsletter, or buying products – make sure it's easy to understand, and to do.
Accessibility
You'll need to build your site to W3C standards – these means that people with disabilities can easily access your website, and also that it can viewed from different internet browsers, including mobile devices.
Maintenance
How will you make amends to your website on an ongoing basis? Even quite static websites will need looking at regularly, especially if you list changing product details or have external links (which could break over time).
Cost
Finally, how much do you have to spend?
Options for building a website
Once you've thought about the issues above, you'll have a clearer idea of how to build your website. Here are the three main options:
Templates – these are the cheapest way to build a website. Some are even free to use. However, they are extremely limiting – you'll be able to use your own text and images, but won't have much control over navigation, structure or the general look and feel.
WYSIWYG ('what you see is what you get') – this is a sort of halfway house software, which makes it easy for beginners to build a website while still letting you customise most elements. You'll need some technical knowledge, and to buy the software.
Paying a web agency – this is the most expensive option, but will give you the most professional, individual and reliable finished product, with after-build support.