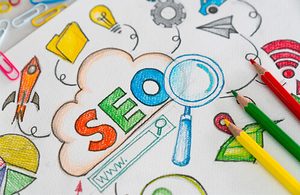 Google has announced some big changes to the way the link attribute rel="nofollow" works that will come into place immediately, with a further change happening in March 2020.
What do these changes mean?
Firstly, it will be seen as a 'hint' rather than a directive. This means that if sites are using the nofollow attribute on links, Google may choose to ignore this and pass equity to the linked to page anyway. This could be the case for well-known publishers, i.e. the Daily Mail that currently nofollow all links as standard. Google may decide links from this site are worth something and decide to pass some equity through them despite the nofollow. However, at the moment we don't know if this will be the case.
What else is changing in how Google works?
Secondly, in March 2020 Google will also change the way it views nofollow in terms of crawling and indexing pages. At present the nofollow attribute means Google won't follow links to a page and thus crawl and index that content through those links. From March 2020 they may decide to ignore these nofollow tags and crawl and index pages linked to in this way as normal. This means that sites using nofollow tags as a way of preventing Google crawling and indexing pages need to re-think how they do this in the future. NB: We wouldn't recommend this approach anyway, and would recommend the noindex meta tag on pages you don't want indexed, or a robots.txt entry to prevent crawling instead.
Finally, Google is also introducing two new link elements, rel="sponsored" and rel="ugc" to help site owners specify different types of links that they don't want to pass link equity to. These will also be treated as 'hints' rather than absolutes in the same way as the updated 'nofollow' attribute, and are designed to be used as follows:
rel="sponsored": The new sponsored attribute can be used to identify links on your site that were created as part of advertisements, sponsorships or other compensation agreements.
rel="ugc": The ugc attribute value is recommended for links within user generated content, such as comments and forum posts.
What will the impact of this change by Google be?
In terms of impact it's very hard to say what's going to happen with this. Google has said there's no need to change your nofollow attributes and start using "sponsored" or "ugc", and to update these 'when it's convenient'. However, we could start seeing some big shifts in visibility if Google starts counting links from, say, Wikipedia or the Daily Mail. But again, we don't know if this will happen, which sites will be impacted, or when it will happen. This should become clearer over time.