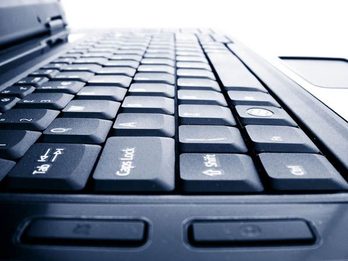 Abandonment: when someone leaves your e-commerce site or online store, abandoning a possible purchase or failing to take the desired action.
Address verification service (AVS): a service provided by credit card companies to verify that a customer's billing address is the same as that given during an ordering process.
Auto responder: an automatic email sent to a customer when they do something (eg place an order or abandon a shopping cart).
Basket: part of shopping cart software which lets online buyers choose items to buy. At the checkout, the cart software calculates the total cost including delivery and taxes, and takes the buyer to a payment procedure.
Content Management System (CMS): a system that allows website owners to make text and picture changes to their e-commerce store with little or no technical knowledge.
Conversion: completion of a desired action, eg buying something or registering on a website.
Discount code: see Promo code.
Host: a server connected to the internet where website files, emails and other data are stored.
Merchant account: an online bank account into which credit card and other electronic payments can be made.
M-commerce: e-commerce designed to be accessible on a handheld device such as a mobile phone or tablet.
Order tracking: method by which customers can trace the progress of their order, usually using a reference code or number given at the time of purchase.
Payment gateway: a method of authorising payments and protecting credit card data.
Payment Card Industry Data Security Standard (PCI DSS): a set of requirements which all e-commerce businesses that process or store credit card information must meet.
Promo code: a code used in advertising or as part of a customer loyalty scheme, which is entered during the online payment process to give the user an automatic discount.
Secure Socket Layer (SSL): technology for encrypting data sent over the internet. SSL certificates are used to verify the authenticity of an e-commerce site's encryption standards.
Shopping cart: software used to create an online store. It includes facilities for listing and selecting products, a basket and order/payment processing.