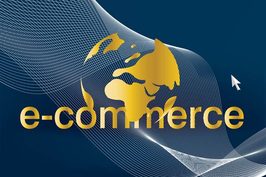 What are the benefits of having an e-commerce store?
For you, e-commerce can reduce overhead costs, increase your customer base and broaden your product offering.
For customers, it makes product selection and ordering easier and more convenient, and they can access a wider choice of products.
How do I get started?
You'll need a web domain name for the business, and an e-commerce website designed around an online storefront. These are available as e-commerce templates, or you can use a specialist e-commerce website designer to create a bespoke storefront.
Your online shop will need a shopping cart and you'll also need a secure payment system.
How much does it cost to set up an e-commerce website?
To some extent this depends on what you want it to do. The more pages you have, the higher the cost is likely to be. Some simple software packages are free, or cost very little.
One option is to rent an e-commerce package, which can cost less than £300 a year including hosting.
How do I deliver orders?
If you are running a very small business, you may be able to handle the packaging and posting yourself. Bear in mind though that this can be time-consuming and complicated, and you may be better off using a fulfilment company.
How do I get paid?
It's best to use an online payment system, where your customers pay you over the internet using a secure service. Talk to your bank about setting up a merchant account which allows you to take debit and credit cards, but ensure that your website is fully secured with an SSL digital certificate.
An alternative is to use a system such as PayPal, which is efficient, but carries charges.
Is e-commerce risky?
Providing you use all the right security measures for taking payments, online commerce is no more risky than any other type of business.
What's the best way to get customers to my online shop?
For a new site, you should make sure all your existing and potential customers know, and consider giving them an incentive to register on the site. You should also register the site with search engines.
You might also like to consider pay-per-click advertising, at least until the site is off the ground. You can also promote your e-commerce store through social networks such as Facebook and Twitter.
How can I keep my site up to date?
If your product offering changes regularly, with new products or changing prices, make sure that your e-commerce site design has a content management system which you can use to update your site. You should set aside time each week (or each day if necessary) to make changes.
You should also use web analytics to look at how visitors react to your site, and make changes as necessary.