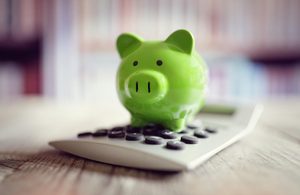 Going it alone in business can be the best feeling in the world; you are your own boss, master of your own destiny and in control of everything – including the finances.
As a sole trader, you have to wear many hats and quickly need to become an accountant, an HR professional, marketer and director, as well as carrying out the day-to-day operation of your business.
There are many pros and cons to setting up as a sole trader, and what works for one person may not work for another, but it can help to go into it with your eyes open and armed with as much knowledge as possible.
What is a sole trader?
As the name suggests, a sole trader is someone who is self-employed and the sole owner of their business. This typically covers freelancers, consultants and trades professionals.
Sole traders have control over all the decision making, there's less red tape, it's easy to set up and you don't have to prepare accounts as income and expenses are added to a self-assessment tax return. However, you also have full financial liability should things go wrong and you still have to account properly for your sales, expenses and tax. If your turnover exceeds the HMRC limits, then you also need to register for VAT.
Finance for sole traders
The nature of a sole trader business means that the full financial responsibility is yours, so it's important to make sure you're fully prepared for if things don't go so well. Insurances can help in this respect, so it's worth looking into what's available. It's also advisable to set up a business bank account, even though you own the business and will get paid for all the work, it can be easier to manage and separate the business finances through a dedicated account.
If you have the means to go into it with a contingency fund in place this can help take the pressure of should any financial emergencies arise.
Funding your self-employed business
Starting a business and keeping it going often relies on some form of external funding. While it was once more challenging to get self-employed loans or sole trader finance, the funding options are widening.
As well as Government initiatives to help businesses start-up and grow, there is also a growing alternative finance market which can give you the funding you need.
In terms of starting up, you might want to look at start-up loans or entrepreneur loans that are designed specifically to help get new ventures off the ground.
If you're looking to expand, or need some emergency finance, then there are also options to explore.
These include self-employed loans, small business loans, short-term and long-term loans, secured and unsecured loans. Different lenders will have different eligibility criteria and their appetite for risk will usually be reflected in their business loan rates. Factors such as your trading history and even personal credit ratings may come into question here. You may also be asked to provide a personal guarantee.
When comparing loans, it's important to review all the terms and conditions and look beyond the headline rates by calculating how much you will repay overall and over what term. For example, you might prefer a higher rate over a longer term to keep the monthly repayments down.
However, loans are not your only option. You may also be eligible for other finance solutions for your self-employed business. This could include getting the equipment or vehicles you need with asset finance, such as hire purchase or equipment leasing, which uses the asset itself as security and can, therefore, be easier to get.
Solutions such as merchant cash services, for businesses which process payments through a card terminal, revolving credit facilities, or business credit cards could help boost your working capital if cash flow is a challenge.
For many small businesses, late payment is a very serious issue which can make it impossible to operate. Here, invoice finance might be worth exploring as this helps bridge the gap between submitting an invoice and receiving payment.
There are also more other options which might be worth looking into, such as crowdfunding or peer to peer lending.
Registering as a limited company
At some point in your business's journey, you might decide that registering as a limited company would help you on your growth journey. There are no rules dictating when to do this, but the main factor is that operating as a limited company legally separates your business from your personal finances. It can give you more choice and flexibility when it comes to tax and can help smooth the way for growth, such as making it easier to sell shares to investors to raise extra funds, or to employ people with the skills you need to take the business further.
Funding Options helps businesses find the right funding for their situation. Whether they want to grow, they're fighting for survival, or simply need to pay a tax bill, @FundingOptions is helping businesses walk tall.