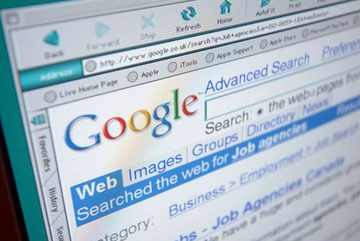 Keywords are fundamental to the success of search marketing – both pay per click (PPC) advertising and organic (free) search rankings. If someone doesn't know your website address, the only way they'll find you is through a keyword search. So choosing the right keywords is essential.
However, in most markets, there's strong competition for search rankings – so you need not just the right keywords, but the right combination. And it's absolutely essential to choose keywords that meet the needs and goals of your business.
The basics
Make a basic list of words that describe your business and what you're offering. If you're creating a PPC marketing campaign for a specific product or service, you might want to focus just on that. Try to group words together – eg to cover related products or services.
For example, a shop selling sports clothes might have separate groups for tracksuits, shirts, shorts, socks and footwear. Shirts might be subdivided into rugby shirts, football shirts, cricket shirts, tennis shirts and so on. Add to each group to get more specialised descriptions.
Think how search terms are used
Try and create search terms that your customers might use. For example, your 'Football shirt' category might be extended to 'England football shirt', which will narrow down the search but make it more relevant.
Different variations
Make sure you include all of the different ways in which search terms can be used: 'England football shirt' might also include 'England replica football shirt', 'England soccer team shirt' or 'England football team shirt'. And don't forget to include both singular and plural forms.
The right balance
Search terms that are too general run the risk of attracting irrelevant traffic (eg, 'shirts' would attract people looking for any kind of shirt). Similarly, terms which are too specific (eg, 'Classic England adult men's white football shirts' might not attract any traffic at all.
Use the available help
Google's Keyword Tool helps you find keywords based on the ones you've already chosen, and also shows how often these particular phrases are used in searches. You can also match keywords to make them more general or more precise.
When your keywords are in use, you can get reports on what terms people use to see your advert, and use these to help you amend your keyword list to make it more effective. It will also help you avoid keywords where there's too much competition.