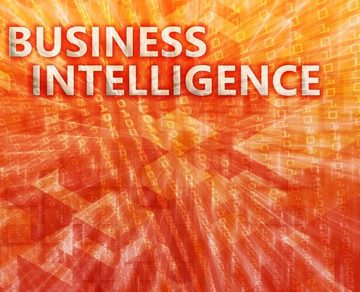 Business intelligence is the name given to technologies and applications that collect, analyse and present data for businesses.
These applications deliver data in a relevant, efficient and timely way, to the right people.
What types of business intelligence tools are available?
Some are used across all aspects of a business – for example to assess returns on different types of investment.
Other technologies can help decision-making in a particular activity. Web analytics is typical of this kind of business intelligence application, as it's used to help decision-making in the operation of a company website.
Some advanced business intelligence tools can help with trend analysis and forecasting. Very advanced systems use artificial intelligence and complex mathematical formulas to filter information and deliver complex data analyses. These systems are often custom-designed, and might be used by large-scale e-commerce sites.
How could they help my business?
The importance of business intelligence solutions such as web analytics is that they allow business decision-making to be based on real information, rather than the instincts of decision-makers.
Experience and human intelligence are still vitally important, but they're used in the interpretation of data, rather than making intuitive judgments.
Business intelligence applications also help to prevent information overload by helping to sift irrelevant data, presenting key information in a structured way that's tailored to the needs of the business and its objectives.
For example, web analytics can be set up to show not just the numbers of website visitors, but their core activities and characteristics.
Data can then be presented in an easily understandable format that enables decisions to be made quickly and logically.
Finally, the dashboard functionality that comes with many business intelligence tools makes it easy to analyse, reformat and manipulate data as much as you need. Reports can be reliably and automatically generated – giving you more time to devote to what you do best.