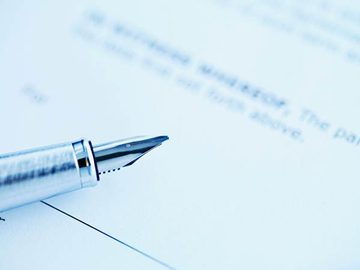 Imagine you're at a trade show. There are a lot of potential customers, but a lot of your competitors as well. If you're going to stand out from the others and win new business, you need to be able to do three things:
grab people's attention
let them know what you can offer
convince them that you're the type of supplier they want to do business with
That's what your website needs to do as well.
Catching and keeping attention
A good business description needs to catch attention and convince the visitor that your business is what they're looking for.
Chances are that the first time someone comes across your business description, it will be when they search online – for plumbers in Norfolk, for example. A list of results pops up on screen, with a short description that explains what's on each site.
You need to make sure that your business description is short and snappy, so that visitors can see straight away why your site is relevant to them.
Who you are and what you do
Your business description needs to entice the visitor to visit your website and read more. That's when you can start explaining a bit more about your business and what it does. A good business description makes it clear that you can offer something special.
Reassurance leads to trust
At the same time, your business description needs to provide reassurance to someone who might have never met you or heard of your business before. Well-written, well-presented online content is the equivalent of turning up at the trade show looking the part.
So how do I write one?
How do you go about putting together a business description that's going to achieve all this? It's a bit of an art, but here are a few pointers:
Think like a customer. What interests your target customers, and what will they want to know about your business?
Don't just think about what you do – think about why customers need it and the benefits you can offer them.
Be clear on what gives you the edge over the competition – your unique selling point (USP).
Don't worry if you're not a great writer – an experienced copywriter will be able to take care of that side of things for you.