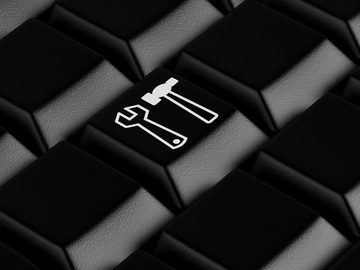 The technical build of a website has a direct impact on the site's efficiency and reliability. It can also affect its long-term future: if the technical build isn't flexible enough, you might have to completely remake the site at some point to reflect changes to your business or market.
There are two main factors in deciding whether you have the right technical build for your website:
your current and future needs
your budget
Meeting current and future needs
First, you need to decide whether the build is good enough to meet your current goals for the site, whatever they may be. You then need to find out whether it can be adapted or updated to meet foreseeable changes. These are key questions to ask the site designer or development team.
For instance, you may currently sell products directly to the public using direct marketing, or through a shop. However, if your medium-term plans include being able to sell through the website, will the current technical build enable you to do that, or will you need to start again?
Budget considerations
Website building can be very expensive, especially for a highly interactive site with a lot of rich content such as video and audio streams. If yours is a new business, it's likely that you can't afford the all-singing/all-dancing site that you'd like straight away.
If that's the case, it makes sense to have a technical build which is modular in structure, so that you can bolt on new features as you're able to invest in them.
It's worth checking with the web designers and developers to make sure that you are not building limitations into the site structure. Ideally, you need to be able to integrate new functions and facilities over time with a minimum of difficulty.
Limitations of future-proofing
Of course, in a dynamic market, you may not know where your business will be in the future. Many highly successful companies decide to change their website's structure and build on a regular basis, rather than attempting to future-proof their current site.
This need not be as expensive as it sounds, providing you can keep and re-use elements of the site, refreshing or replacing those which have outlived their usefulness.