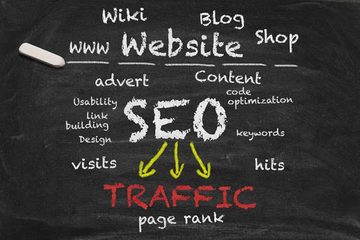 Search engines are always refining and updating their algorithms – their criteria for ranking websites for different search terms – to improve the quality and relevance of search results.
Because of this, it's very important for website managers to keep on top of the latest SEO trends, so they can adjust their tactics and maintain their competitive position.
The basics of SEO
The basics of SEO have remained the same for several years:
Keyword research and testing is still fundamentally important. Including relevant keywords in your content helps search engines to discover and rank your site for those terms. It's vital to keep reviewing, testing and updating keywords over time.
Headings, subheadings and metadata have a major impact on search engine rankings. Reviewing these and making sure they're transparently worded and relevant to your content can help boost your site's SEO.
Internal links help search engines find their way around the website and locate all the pages of your site.
External links from relevant and authoritative sites build credibility for a site, and help improve its recognition by search engine algorithms. You should have a strategy to build external links from quality sources.
SEO trends
As well as these basics, a number of recent trends have complicated the SEO process:
Personalised search: this alters the search results a person is served, based on their web history (so, for example, prioritising a site they visit often).
Social media platforms are increasingly important, and websites linked to and from social media pages will tend to rank higher in search results, leading to increased use of social media optimisation (SMO).
Mobile search is increasingly used, as more people search on the move, using smartphones and tablets. Mobile SEO relies more heavily on embedding location data in your site (geo-tagging) and optimising for shorter search terms aimed at 'finding information fast'.
Embedded video on your website, complete with keyword-based tags, is a relatively new way to diversify your content and boost SEO.
Updating a site regularly – with new articles, blog posts or news items – will help optimise search engine results for some types of content under Google's new 'freshness factor'.
SEO practices are highly competitive, so new ways to boost your rankings – or sink down them – will come up over time. Website owners need to keep in touch with what's happening to effectively protect and promote their sites.