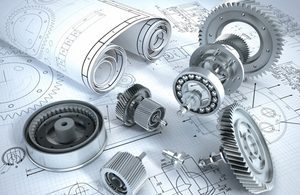 In the first part of my article I commented that the old style marketing funnel is obsolete. Only the savvy up-to-date marketers have understood this and adapted to the new "information age."
In this article you will discover what you need to change to attract a prospect, retain their interest (a key point) and lead them towards a sale.
Strategy is key…
The constant noise and interruption in our world, otherwise known as the internet and social media, break our concentration and present a world of opportunity, entertainment and a barrage of complete nonsense. As marketers we have to combat this. To do this we must continue to create rich content that our readers appreciate and wish to read.
People do not like making wrong buying decisions. With so many ways to spend their money, they will until they are sure about a product before committing to a purchase. This means, you as a seller need to work a lot smarter to retain their attention and keep stoking the proverbial fire of desire.
In my first article you discovered that the marketing funnel requires us to move a prospect through the following:
Awareness
Consideration
Preference
Action
This is still relevant today although, rather than a straight line from awareness to action, a prospect will more likely take a zig-zag route. This means it is easier to lose them on the long and winding road. They can be lost because they are bored, they are distracted your competitor or they are distracted by other products they also wish to acquire. Life gets in the way too, in so may ways.
If strategy is the key, then how on earth does this work? Let's take a look…
As a business owner, here are a few strategic objectives for you to consider:
Be the most informative educator of the products you sell.
Have the broadest range of marketing tools to help readers/watchers/listeners appreciate the product/service on offer.
Be as inter-active with prospects in an informative and educational way so they do not feel pushed into a sale.
Establish the best support/after sales service for the product/service we offer.
Understand which products and/or services will best compliment what we offer to provide even greater value to the prospect/customer.
We are building a business through serving and caring for our customer in more ways than any competitor.
We must connect with our prospects on an emotional level.
Take time to read and re-read these strategies because they are killer. Just one of them, implemented to the highest level can significantly change your business for the better. If you can incorporate more of them into your business then you should be on the path to be the pre-eminent business in your field, standing head and shoulders above your competition.
The key behind each of these strategies is to
Fully understand what they mean and how they can impact your business in a positive way
Figure out how to implement to the highest level
Engage with your entire team in the delivery of the them
Set out a rolling plan with deadlines at each stage to ensure you implement well
Of course, with any change in strategy, you need to work out what implementation will cost and how you can find the resources to follow through in the most professional manner. You cannot do this on a shoestring budget or be too selective on your approach e.g. you decide to utilise social media as part of your education platform, and only select Facebook. It's not broad enough, and may be missing a huge part of your target market.
How To Build A Simple And Effective Marketing Engine part 2 - Strategy is KEY:
Click To Tweet
Summary
Throughout this two-part article I have used the phrase "content is king." You should now be able to understand that by using the strategies presented to you, that your business can rule content, if done correctly.
Remember that a strategy is a decision for long-term change. It is not a short term fix to get new customers. If you think this way, then you will fail. Strategy is the path to long-term success, providing you continue to walk and talk it.
Of course, there are so many ways to implement the strategies presented in this article. And, with a little thought, you may think of a few strategies of your own. Good luck!