Following on from last week's post about the launch of Google Plus Business Pages, let's have a look at how easy it is to set one up and then optimise it for local businesses.
The first step is to create a Google Plus personal account, this is a simple process which is now open for all to join. This is similar to building a page on Facebook and allows you to become administrator of your final page, allowing full control on how it performs online. See video links below for some basics and full instructions :
How to setup a Google Plus Personal account
It will be easier to follow the attached video for exact instructions to build a Google Plus Business page: Video link for step by step instructions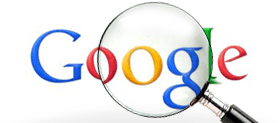 I have also attached the link here for you to begin creating your page, this is not too different to setting up a Facebook business page :
Link to setting up your business page on Google
Top tips for optimising your Google Plus Business Page for SMEs
1. Setup your page for a local business choosing the most relevant category
2. Add a solid introduction to your business including top keywords and locations served
3. Update your contact information to include emails, numbers and social media links
4. Add website details, remember this will serve as a backlink to your website…very important
5. Add images ensuring they are named and tagged correctly to include keywords for SEO
6. Begin building up your network online using circles, simply search for people/businesses by name or email
7. On the profile page add recommended links which include a Label and Link to your pages online i.e Facebook, Youtube, Twitter etc etc. Again very important for SEO as the label serves as anchor text.
8. Add video links to your content on Youtube, Vimeo and Yell.com
9. Tailor your circles for full control on who can see and interact with your page
10. Start to share and post content…
Simple!