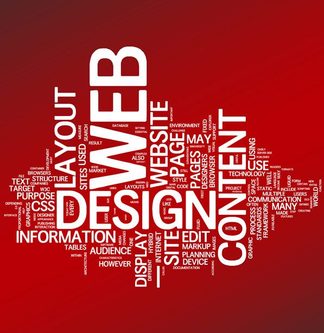 Here are our top ten tips for making your business website more intuitive to use:
Usability is all about your customers – and making things easy for them. Keep them at the forefront of your mind from the start of the design process – creating 'personas' (fictional characters representing a particular market segment) can help with this.
Navigation needs to be clear, well-labelled and present on every page. It shouldn't be possible to visit a page and get 'stuck' there – you should be able to easily return to the section you're in, or to the home page, from any page of your site.
Bear in mind that most users skim-read web content. Make it easy to do this by being concise, highlighting important points, and breaking up content with useful subheadings.
Familiarity is key – most online visitors will expect company websites to have a separate page for contact information, for example. Putting this key information elsewhere – even if it is clearly signposted and easy to find – will go against customer expectations, reducing usability.
Styles, colours and brand image should be consistent throughout your website pages – this helps provide a smooth user journey through the site.
Remember that most website users don't want to have to learn how to use your website. Although unusual or minimalist navigation may look interesting from a design standpoint, it's a disaster for usability.
Visitors to your site, as in life, will make errors. For good usability, it should be easy to recover from these – eg to change an entry in a form without having to start from scratch, or to remove a product accidentally added to a basket.
If your aim is to guide users towards a particular action – such as a purchase – make the steps and choices clear and unambiguous – for example, 'Add this item to your basket', not 'Buy this', or even 'Click here'.
Don't forget accessibility for users with disabilities, as well as for people viewing the website on different devices, such as smartphones. Your website should comply with W3C build standards.
Finally, testing and measuring are vital to keep improving your website's usability. User focus groups and 'customer experience' surveys can give you valuable insights.