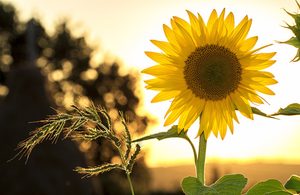 With fledgling or smaller businesses, it can sometimes be very hard to compete against larger, more established businesses. It is particularly frustrating when you know that you can deliver a better solution to your prospect.
At times like this, it's often the case that the smaller business owner loses the business opportunity, which in turn hinders growth. A secondary effect of this, is loss of confidence and possibly not bothering to try again for sizeable contracts despite being more than capable of providing excellent products or services.
So what can a small business owner do to make their business appear larger than it actually is?
Create a great website. There are so many platforms for building a website, there really isn't an excuse for not having a decent looking website. To make your business look bigger you'll need good quality graphics, strong copy that engages the reader, and a good few pages to describes your various products and services.
To boost your website further, write articles about your products, services or challenges within your prospects industry. This elevates your position in the market as you are creating authority on specific subject matter. The more you write, the greater authority you are deemed to have. Make sure you research and understand the topics well. It is amazing how quickly you can be seen as 'the expert' on a subject if you can write about it.
Build your articles around the specific keywords you would like to be found for in search engines, but take care to check that the terms you use

are actually being searched for

. There is no point being found for a keyword that has no searches as this won't attract any business. If you are consistent with this approach (be patient, it takes time), your website will move up the search engine rankings, which in turn should should lead to more enquiries. Aim for that page one ranking (how often do you look past page 1 if you are searching for something?) – the higher up you are found, the more credibility you add to your business.
Once your articles are posted on your website, you can post them onto article websites to expand the network of potential readers. Send them to a trade association if appropriate and see if they will publish on their website or magazine. The more times you are published, the greater your perceived authority.
Join forums relating to your industry and contribute to the discussions. Do not try to sell your business at every opportunity, instead build trust by making comments and answering questions. Again, this demonstrates you understand the subject and can speak with authority.
Invest in good quality business cards and stationery. I see entrepreneurs who are starting up a business purchase low quality and poorly branded business cards and stationery. It's said you only get one chance to make a good first impression – cheap, flimsy, poor-designed business cards will not help you. Choose a logo that doesn't look as though it was selected from a free package on the computer. Have your cards professionally printed so they look and feel as though you have been in business for years and have grown to a certain size.
If you are trading as a sole trader or partnership, consider changing to a limited company. Limited companies are always perceived to be bigger entities. Speak to your accountant and they will explain the costs and implications to you.
If you work from home then perhaps you need to consider having a separate business address. It's worth checking out the numerous options for renting a desk or just having a registered address in a good business location.
Check out the most up-to-date phone options. There are telephone answering services available these days and lots of options on telephones that link to the internet. This means that you can literally take your office anywhere in the world and still receive a call as though you were sat at home or in an office.
Change your invoice numbers so that you start from a higher number. It's clear that your invoice numbers can say a lot about the size of your business. Using larger number gives the impression that you have completed many other business transactions. Overall, this provides confidence to your customer.
Pay attention to detail before, during and after meetings. Good preparation for meetings is essential. Arrive early and ensure you don't have to rush off afterwards. If you're driving a beat up old car then you don't want to allow your prospects to see you arrive or drive off in it do you? Park further away from the main door. Ensure you have a decent folder, pens, laptop bag so your accessories look like those belonging to a successful business owner. Of course, your attire is important too so take time to look the part and that includes cleaning your shoes. Invest in a good pair of shoes for meetings. These may sound simple suggestions, but you will be surprised how many people forget about these little details – remember, first impressions count!
When in meetings, ensure you have done your homework. Have you checked out the prospect? What do you know about them? Learn what you can about their business and ask lots of questions about them and their needs. Professional selling begins by opening a relationship. You cannot do this if you don't know your prospect and the challenges they face… which is why they're talking to you. So, less about you and more about them.
Create your business story. This could include why you established the business, what you see in the market, and where you feel your business adds great value. This doesn't mean you say when you established the business or how many employees you have. If you are a sole trader, think about describing your business as "we do this" rather than "I do this". The word "we" makes you sound bigger.
At the end of a meeting, take responsibility for the follow up. If you leave the next communication to the other party then you may not hear from them. If you follow up with an email thanking them for the meeting and a good professional summary of what was discussed and the actions that need to happen next, this gives a good impression about you as a person and also your business.
The list can continue but this should provide thinking and discussion points for you and/or your business colleagues. Usually, it's the small things that make a big difference. So, take time to re-visit each point on this list and think about how each can impact your business in a positive way. Whilst budgets may be tight, most of points raised above are relatively low cost changes you can make. So, go on, think big and be successful!
14 great things a small business can do to appear larger than it actually is
Click To Tweet