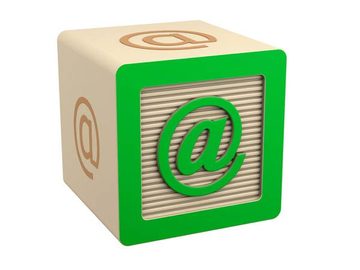 Online marketing – just like traditional marketing – means promoting your products and services, increasing brand awareness and attracting potential new customers.
However, it all happens using technologies and tools available on the internet.
What are the different types of online marketing?
Search engine marketing means helping your website appear highly in search engine results when people search for a particular word or phrase.
There are two main ways to do this:
by using techniques to help the search engine find your website – this is called search engine optimisation
by paying to place adverts for your website on a search engine results page – this is called pay per click marketing
Social media marketing means using social networks such as Twitter or Facebook to talk to new and existing customers. It can help you improve customer service, by putting you directly in touch with the people who buy from you.
Banner advertising involves paying to put adverts on other websites, which visitors can click on and be taken to your website. These can be very simple – just a picture and some text – or they can feature animation and sound.
Mobile marketing specifically targets people using a mobile device – such as a smartphone or tablet computer – to access the internet. It could include:
designing your online advertising for websites meant to be viewed on mobile devices
QR codes – a type of barcode which can be scanned by mobile devices and take the user to your website
advertising in games designed to be played on a mobile phone
E-mail marketing – sending promotional messages, offers or newsletters directly to customers via e-mail. This can help you maintain relationships with existing customers, and engage with prospects.
Content marketing means writing interesting articles, blog posts or expert opinion pieces which can be read and shared on the internet with your name attached. Content marketing can improve your business profile and enhance reputation.
What are the benefits of online marketing?
Benefits depend on the channel you're using, but can include:
cost – it would be much cheaper, for example, to send 10,000 e-mail newsletters than to print and post 10,000 letters
audience targeting – you can reach very specific groups who are likely to be interested in what you offer
audience engagement – if you enter into conversation with your customers, and listen to them, you can improve customer service and loyalty
traceability – you can track how many people click on an online advertisement, and work out your return on investment
Potential disadvantages are:
investment – some techniques, such as search engine optimisation, will take an investment of time and money in trial and error before you see results
legal considerations – you will need to abide by regulations to make sure your e-mail marketing isn't seen as spam
distance – it may be less easy to persuade a customer to trust and buy from you without face to face contact