February is the month of love, but it's not just for couples and teenagers with crushes. This is the perfect month to start showing your customers and social followers how much you appreciate them.
Looking for some ideas? Read on…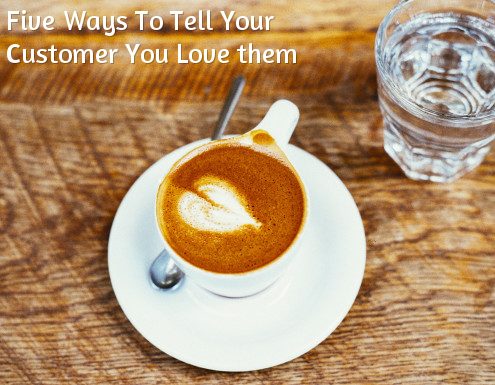 Facebook offers
More and more people are resistant to liking a brand page and adding more noise to their news feed. So, when they do take the time to like it, it's worth putting in the time to make them feel valued and that it was worth their time. You can do this by offering your Facebook fans an exclusive deal, either simply by posting it on your page or through the use of the promoted offer function. For example, you could offer them free delivery with the use of a code they can only find on your Facebook page. This is a great way to keep your post interactions up too!
Exclusive videos
Vlogger Zoella is a huge popular YouTube star (even landing places on the latest Band Aid single and on BBC1's Celebrity British Bake Off) who, like several other popular YouTubers, has used the promise of a new video to increase likes and subscribes. For example, a vlogger may state that they'll release an exclusive behind-the-scenes video once they reach 100,000 subscribers. This rewards fans once they work together to increase that number.
An alternative look at this was Old Spice's response videos, where they responded to Twitter followers (generally those with very large followings) with a customised video. What better way to guarantee that lots of people will see your video, than having Ellen retweet it?
Fan of the week
For smaller businesses, highlighting a fan of the week or a customer of the week can be a great way to make your fans feel valued. You could do this on the Facebook page, Twitter account or newsletter. If your business encourages reviews, why not highlight the review of the week or month, and offer them a small prize? This could be a great way to encourage more reviews too.
Don't forget to also encourage your fans to take photos or videos of your products or services, which you can then share with your followers (and potentially give them a boost).
Early access to offers
ASOS.com are rather good at offering their Facebook fans and newsletter subscribers early access to their sales, meaning their fans get access to the best deals before anyone else. Giving your fans early access to deals, whether online or offline, is a great way to keep them engaged and loyal.
Go offline
I recently took part in a Twitter chat that social media scheduling tool Buffer hold on a weekly basis. Afterwards, Buffer contacted me and several others who tweeted throughout the chat, and asked if they could send us a little thank you. A couple of weeks later, a handwritten thank you note arrived with a couple of Buffer stickers. I'm already a big fan of the brand anyway, but taking the time to send me something offline (and a handwritten note no less) made a huge impact. Don't be afraid to go offline sometimes. Another nice thing some brands do is to add a little extra when products are sent out. Firebox used to add small bags of sweets to their packages.
What can you do this month to show your customers you love them?