If you're here, the below question may be very familiar:
"Why bother with pay-per-click marketing when organic search and social media is totally free and accessible?"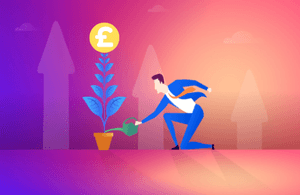 And it's a totally fair question. Why pay for visibility on the likes of Google or Facebook when you can optimise your site or post social updates for free? Besides, if you've looked around at the work that goes into creating PPC campaigns – bidding strategies, keyword research, analytics, and so on – you may well be thinking "well that's complicated! Why go to the trouble?"
Well, the truth is that PPC can be an incredible investment in your business's online visibility. Organic means are valuable too but as we'll explore below, they can only take you so far.
So without further ado, let's take a look at 7 reasons why your business should consider pay-per-click advertising if your budget allows.
Why Use PPC Advertising?
1. It's Hard to Stand Out on Organic Channels
Everyone and their dog is using organic marketing channels. Organic SEO and social media are free and readily accessible, so all companies in your niche are going to be using organic channels to some extent. It can, therefore, be very difficult to stand out from the crowd – especially if your industry is particularly crowded and/or competitive.
However, when you invest in paid advertising, you reduce the pool of competitors who are doing the same. And in the case of search advertising, your ad may well display above your competitors' unpaid, organic search results. You might also find yourself pitched alongside much larger, more established competitors too!
2. Smaller Potential for Wasted Spend
When used correctly, pay-per-click can be far more cost-effective than more traditional "blanket" advertising. Let's compare it to placing an ad in a magazine or handing out flyers. When you choose options like these, there's bound to be a certain percentage of people who observe the ad but are genuinely not interested in what you have to offer. In a way, this percentage of the money you've spent could be considered wasted.
However, with PPC, you pay a nominal fee when and only when someone clicks your ad. And if they're clicking through, that's generally a good qualifier that they are interested in your industry and need something that you provide.
The cherry on top, of course, is the fact that many mainstream PPC platforms offer robust targeting tools so you can single out your most lucrative markets. You can target users on data points including demographic information, platform usage, keywords, interests, and much more to get the best possible results.
3. Can Set Restrictions for Added Efficiency and Focus
On top of the plethora of targeting tools on offer, many PPC advertising platforms allow you to restrict ads in various ways to keep your campaigns as streamlined as possible.
As well as demographic targeting, you can also limit your ads to display at certain times of day, only show your ads on certain devices, and – perhaps most crucially – set budgets to avoid overspend. This way, you're only showing ads when they have the best chance of attracting interest; keeping your campaigns efficient and in-budget.
4. Better Reach, Fewer Algorithm Worries!
Organic search and social methods are great, but they do have two major drawbacks:
Organic reach is quite limited. You can only be as visible as free means will allow. If you're already at the top of Google for all appropriate keywords and you always get great engagement on social posts, where else is there to go?
When you rely on organic reach, you're always at the whim of algorithms that are out of your control and constantly in flux. You can have the algorithm mastered one day, only for it to completely change overnight – possibly leaving you trailing behind.
However, PPC advertising has much fewer limitations in terms of reach and algorithms. Because your PPC visibility is reliant on bidding and keywords, there's still competition from other advertisers to bear in mind, but the whole model is unlikely to change abruptly like organic algorithms can.
5. Low Barrier to Entry
Though it pays to read up on general PPC and on your intended platform before you jump in, pay-per-click advertising provides a very low barrier to entry. Providers like Facebook or Google want as many paying advertisers as possible, so it's in their best interests to make things as easy to use as possible.
Once you've confirmed your identity, you can generally start running ads with minimal input, beginner-level knowhow, and a modest budget. PPC campaigns are also incredibly flexible, so as soon as you learn something new, interesting, or cost-effective about your platform of choice, you can make those changes completely on the fly and have them reflected almost immediately.
6. Easily Measurable & Trackable
The best marketing is always driven by data. Because PPC is completely digital, data about your ads' visibility, how people have interacted with them, and other data points such as conversion rates and ROI are very easy to track.
PPC analytics work best when they're integrated with complementing tools. For example, if you use Facebook Ads, you can install a Facebook tracking Pixel on your website. This will help keep tabs on those who have visited your website, potentially keep serving them ads over Facebook, and track any ad-generated movement through your site. Or if you use Google Ads, you can integrate your Ads account with your website's Google Analytics account; this will enable you to access ad performance and usage information directly under Analytics' "Acquisition" menu.
Both of these examples help users track past campaigns and build on whichever activities appear to be most successful.
7. Potential for Immediate Visibility
Organic visibility can be a lot of effort to maintain, and it can take a while for momentum to build before you become reliably noticeable. However, as soon as a PPC campaign goes live, your ads could potentially be seen by willing customers pretty much immediately.
PPC isn't mutually exclusive with other marketing channels either, so you can maintain your organic channels like content marketing, SEO, and offline advertising without having to make any allowances for your PPC efforts.
All-in-all, PPC is a flexible and cost-effective way to give your visibility a bit of a boost – either as part of a long-term strategy or as a tool you pick up and put down as and when you need.
Wondering whether #payperclick is worth it? Here are 7 reasons why we think #PPC is worth the money...
Click To Tweet
Pay-per-click advertising can be a confusing prospect at times. If you'd like to harness the power of PPC but don't know where to start, why not leave it to the experts? Yell is one of the UK's largest resellers of Google Ads and a Microsoft Advertising Elite Channel Partner. In fact, we've managed pay-per-click campaigns for over 14,000 business as of 2018! Head over to our PPC services page for details or call the team on 0800 777 445 for a no-obligation chat.