Quality is major factor when it comes to SEO for business Twitter profiles; here are some suggestions to help you make the most of your own page.
As with any other website, search engines prefer natural link building and links from authority sites acting as votes, a major SEO signal. The best way to achieve natural link building is to add and share relevant and interesting content on your site and promoting it online effectively. In time, you will build a following and your content will be shared with others along with a valuable link to your site. Social media sites can be a powerful way to promote main website content and are becoming an integral part of any successful local marketing strategy.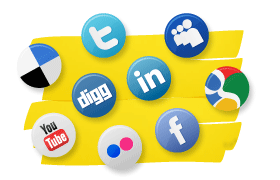 Twitter is no different to a normal website and you should aim to post regularly to your profile to encourage people/businesses to follow and visit your main website. For local small and medium sized businesses, use the Twitter profile to announce offers and new products keeping content fresh. Small and medium sized businesses should also try and be specific to the locations they are targeting to attract local followers who will ideally retweet.
Retweeting
Retweeting is a key part of the Twitter experience. The retweet (or "RT") allows Twitter users to share the best links, tweets, and nuggets they find from others.
The aim should be for people to retweet and spread your message for you. Help others online on Twitter and build yourself a reputation, preferably keep it professional and avoid sensitive subjects and debates.
As well as ensuring you regularly update your profile on Twitter the amount you retweet is also factored in. Retweeting content is a good form of recommending other people's content and the aim should be to have your content retweeted by your followers on a regular basis.
Top Tip: Don't forget to submit your Twitter URL to Search engines using the following link : http://www.google.co.uk/addurl/