2017 showed us all that a lot can happen in a year. Another Royal Engagement was announced (congratulations to Prince Harry if you're reading this), England qualified for the 2018 FIFA World Cup Finals in Russia and the UK came 15th in the Eurovision Song Contest.
This is all riveting stuff but I know what you're really dying to know – what were the biggest Google AdWords updates in 2017? Never fear, help is at hand. Let me take you through what I feel were the most important Google AdWords updates which took place over 2017.
1. The New AdWords Experience
Our beloved PPC platform Google AdWords received a major refurbishment, with mixed reviews from users. Currently still in BETA, the new AdWords experience is an interesting one to say the least. It's supposed to be faster, more user friendly and have more features than the original AdWords. It definitely has more data visuals which is very handy to help see top-line statistics in a visual format to help 'paint a picture' of results. It's also great to screenshot for presentations.
However, a number of advertisers have found the new platform challenging with a different layout structure and some bugs which has affected usability. It's also missing some key features from the previous platform which can be frustrating to keep switching from new to old in order to use some missing features. If you don't like the new platform, you can revert to the previous platform until it is fully rolled out. Though it's probably best to start getting used to the platform now as the expected full roll-out date will be at some point in 2018!
2. Major Changes To How Google Spends Your Budget
Oh Google, it was going so well.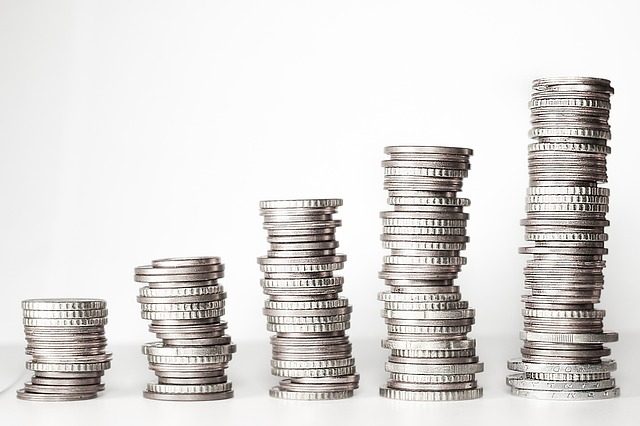 An advertiser puts their daily budget into Google for a campaign and you expect Google to not overspend that right? Maybe you'll accept some leeway? Before Google's changes, your daily budget could overspend by 20% which I would say was pretty fair.
It was announced in October 2017 that Google can now possibly overspend your budget to up to 100% – which is obviously double your budget! It's not all bad though, Google will only overspend your daily budget if you're receiving high quality traffic which is turning into conversions. Your monthly budget will also not exceed its limit but may deplete quicker than usual due to possible overspends by Google.
3. Similar Audiences Introduced To Search
Similar Audiences which is likened to Facebook advertisers' lookalike audiences was originally only available with Google Display Network, but since May 2017, this has now been introduced to the Search Network as well – happy days!
Similar Audiences work with your RLSA (Remarketing List for Search Ads) to target users who have similar online behaviour to the users within your Remarketing list but haven't visited your website yet. The reach is incredible and portrays similar results to RLSA campaigns with higher Click-Through-Rates and Conversion Rates compared to a normal search campaign.
To top things off, as Similar Audiences targets new visitors who haven't visited your website, you're effectively reaching new customers interested in your products or services who may be unaware of your company's existence.
4. Life Events Targeting
Released to all AdWords users in November, Life Events Targeting was born.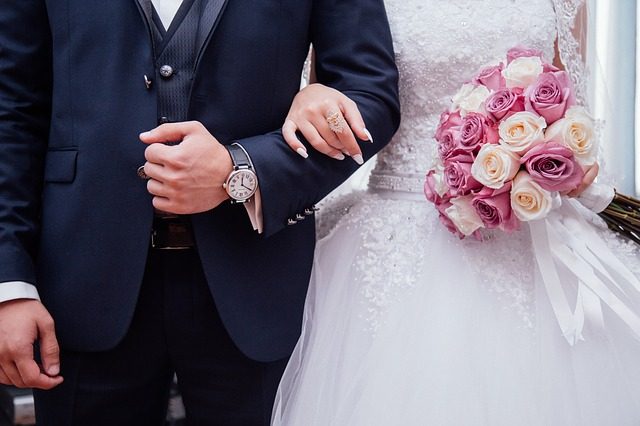 AdWords Life Events help you target users who have a life event approaching or has just had a Life Event. You can target Life Events such as moving house, marriage and graduation. This is ideal for specialist companies such as removal companies, wedding planners and catering providers.
However, the user must be signed into their Google account as it is based on search history so expect traffic to be lower than usual. However, conversion rates should climb higher as your campaigns will be more targeted to specific users. It's also worth noting that you can only use Life Events targeting through your YouTube and Gmail campaigns on AdWords only.
5. Custom Intent Audiences on Google Display Network
Through Display, you don't have the same degree of finding users with purchase intention through keywords as you do with paid search. Display doesn't give you that sort of granularity and targeting. Step forward Google AdWords' Custom Intent Audiences!
Custom Intent Audiences gives you the ability to target users looking to purchase based on your campaigns, website and YouTube channel on the Display network.
There is some light manual work to this – you can create topics, keywords and URLs together to create a general theme that targets users who are more likely to be interested in your product or service.
Alternatively, if you'd prefer to trust Google then you can let them do the dirty work for you! Google can automatically create Custom Intent Audiences for your account to target prospects. You can review which theme they picked up based on your URL and associated keywords in your account.
6. Smart Display Campaigns
There are many ways to target your displays ads over websites across the web, trying to decide on the best method for your company can be time consuming and challenging. That is where Smart Display Campaigns come in, it's another 'hand over the baton' to Google job which is great as it means less work for you!
Google will target your ads to audience and placements which are more likely to convert without requiring any targeting. All you need to do is upload your creative ad and set a CPA goal, then just sit back and watch Google work its magic.
Final Thoughts
These were the 6 biggest updates that I saw come to Google AdWords in 2017. It looks like Google is now fighting back after competition with more advanced audience targeting from the likes of Facebook. This is great news for advertisers because Google will hopefully keep coming up with new approaches to audience targeting which will make your life easier and help achieve the results you need, which is a win-win!
Let's hope these updates help enhance your Google AdWords campaigns and give you the ammunition to start on the front foot in 2018!