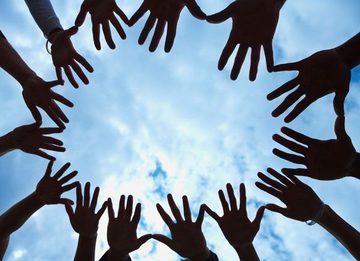 For small businesses, social media networking can help strengthen the business connections you already have, and allow you to connect with customers between sales. This can make collaboration and sales easier to facilitate.
Strengthening relationships with business contacts
Business networking creates fresh opportunities for communication with contacts. By responding to their updates and forum comments, you can add to other, more formal, forms of contact with regular short exchanges.
This informal interaction can pave the way for more sociable relationships. But regular sharing of information and ideas with other people connected to your industry also creates opportunities to collaborate and do business together.
Furthermore, business networking sites such as LinkedIn are geared towards making recommendations and introductions to new contacts. As one relationship deepens, it opens up others.
Strengthening relationships with customers
Social networking allows you to shift from the impersonal style of traditional customer communication to an interactive dialogue that is more immediate and personal.
Twitter, in particular, is excellent for short, informal exchanges, while Facebook is good for responding to queries, sharing tips and news, and creating discussions around your products and services.
Customers with whom you have good relationships are more likely to give you useful feedback, test new products and recommend you to others. It's important not to 'push', however, but listen, interact and take time to develop genuine relationships. Showing an interest in your customers between sales increases the chances that they will come to you when they're next ready to buy.
Strengthening relationships by opening up your business
Social media marketing can make you and your business more accessible and 'human' to customers – particularly if you're selling online and never have face-to-face contact. Giving employees a social media voice – through a company blog or their own company Twitter accounts, for example – gives your customers a wider range of people to connect and form relationships with.
This can help you manage your customer relationships more effectively through social media. However, it's important to have a social media policy for employees to ensure they give the right impression of your business.